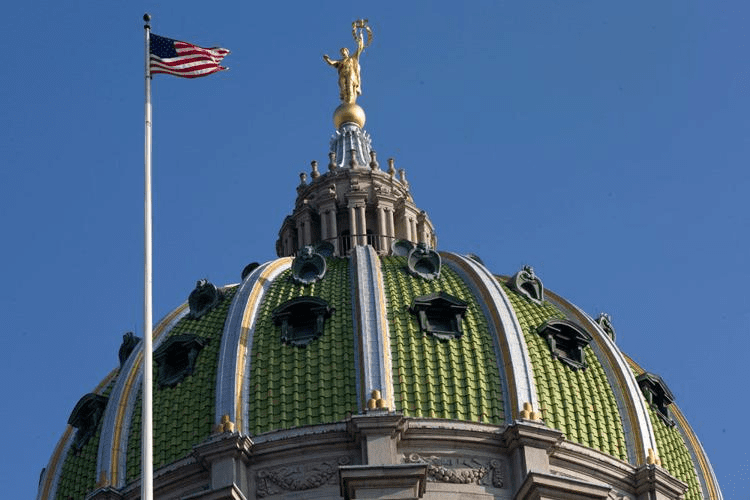 Thank you for your interest in the COVID19 Working Capital Access Program offered through the Pennsylvania Department of Community & Economic Development ('DCED').
The following message was received from DCED: Due to the $75.6 million in application requests, at this time, DCED will no longer be accepting new applications through the Electronic Single Application (ESA) for the COVID-19 program. 
We also encourage businesses in need to review emerging information on the CARES Act, including the Paycheck Protection Program and other anticipated SBA lending options. While details of these programs are still being finalized, we believe they may offer meaningful relief to many small businesses in Berks County. Please read FAQ document from the U.S. Senate Committee for Small Business & Entrepreneurship for additional information. 
Thank you for your patience and understanding as we work to support so many businesses in Berks County that need assistance. 
Program Details
Where to Apply
The Greater Berks Development Fund (GBDF) is the Certified Economic Development Organization (CEDO) for Berks County and is your portal to this funding stream. Contact Ed Swoyer at 610.898.7796.
Eligible Businesses
Any for-profit businesses located in Pennsylvania and with 100 or fewer employees worldwide are eligible to apply for disaster relief loans. Your application must be processed through the CEDO designated for the county where your business is physically located, which is GBDF for Berks County.
Eligible Uses of Loan Proceeds
100% of working capital costs incurred in the last 3 months for most businesses (including debt service, excluding fixed assets).

Businesses in the retail/service sector can include working capital costs that were incurred in the last 6 months, however, only 50% of those costs will be eligible which calculates to 3 months of business expenses

"Future" or "projected" costs are not eligible
NOTE:  This program will require you to document the last three (3) months (or six (6) months for retail & service companies) of working capital expenditures
Available Funding
There is $61 million in total available across the Commonwealth as of March 23, 2020.  Maximum loan size per company is $100,000.  Note:  Funds are expected to be in high demand. It is very likely demand for loan funds will outstrip supply.
Loan Amount
The lesser of 3 months of working capital or $100,000
Retail & Service Companies – Lesser of one half (1/2) of 6 months of working capital or $100,000
Interest Rate 
0% for all business types except Agriculture Producers which is  2%
Amortization 
Term
Fees
A closing fee of 1% will be charged
Borrowers will also be asked to cover any "out of pocket" costs incurred by GBDF
The closing fee and out of pocket costs can be financed as part of the loan
Repayment
No payments in first 12 months, amortized payments during years two (2) and three (3), one balloon payment for the remaining balance after year three (3)
Collateral
The loan shall be secured by a blanket lien on all business assets currently owned or acquired in the future at the highest lien position available
Guarantors
The loan shall be guaranteed by any individual or entity with a 20% or greater ownership interest in the eligible business enterprise
Credit Criteria
Some credit criteria for approval (as evaluated by PIDA) may include:
At least break even performance in the prior year
Acceptable personal credit history of the guarantors
Historical cash flow adequate to pay obligations
1:1 debt service coverage ratio
Application Materials
Please prepare and submit the following:
For the intended Borrower (Applicant Company, an Operating Company):
For the Guarantors (any owner, individual or business entity, with 20% or more interest in applicant business):
How to apply
Completed applications for Berks County – please submit complete package to Ed Swoyer.