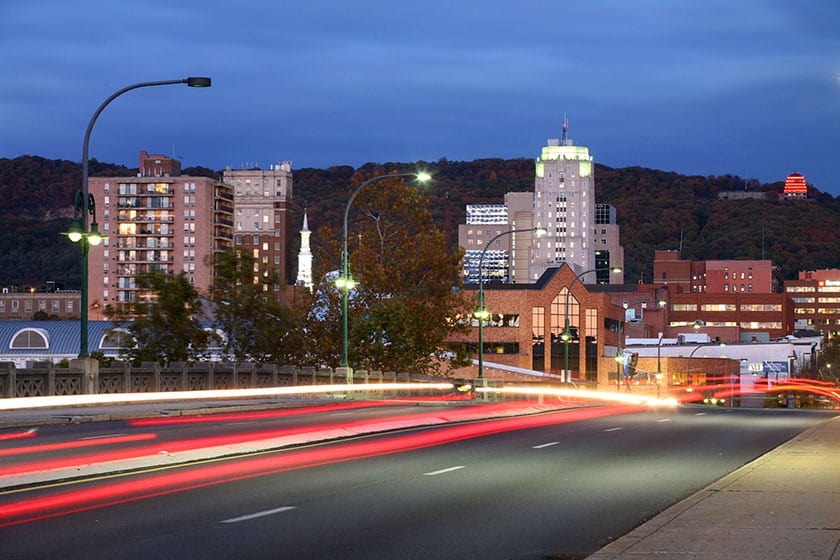 The City of Reading is home to more than 80,000 people and there are 630,000 people within a 20-mile radius. Because it is within driving distance to Philadelphia, Washington D.C., Baltimore and New York — Reading offers a lower cost of living with big-city amenities.
Reading Opportunity Zone
A majority of downtown Reading is in the designated Federal Opportunity Zone. Eligible investments in Opportunity Zones may include commercial real estate development and renovation, opening new businesses and expansion of existing businesses. Investing realized capital gains into Opportunity Zones has many benefits for individual or corporate taxpayers.
Interested in learning more? Contact Deb Millman at [email protected] or 610-898-7798.
Additional Incentives + Funding Opportunities
Local Economic Revitalization Tax Act (LERTA) – Local
New Market Tax Credits – Federal
Historic Tax Credits – Federal and Commonwealth of PA
Neighborhood Assistance Program, Enterprise Zone Tax Credit (NAP/EZP) – Commonwealth of PA
Redevelopment Assistance Capital Program (RACP) – Commonwealth of PA
Industrial Sites Reuse (ISR) – Commonwealth of PA
Business in Our Sites (BIOS) – Commonwealth of PA
Building PA – Commonwealth of PA
GRCA operates under a single principle — helping businesses grow and succeed in our community. Using our existing connections and available resources, we can direct you to exclusive financing opportunities to fund your business's next project.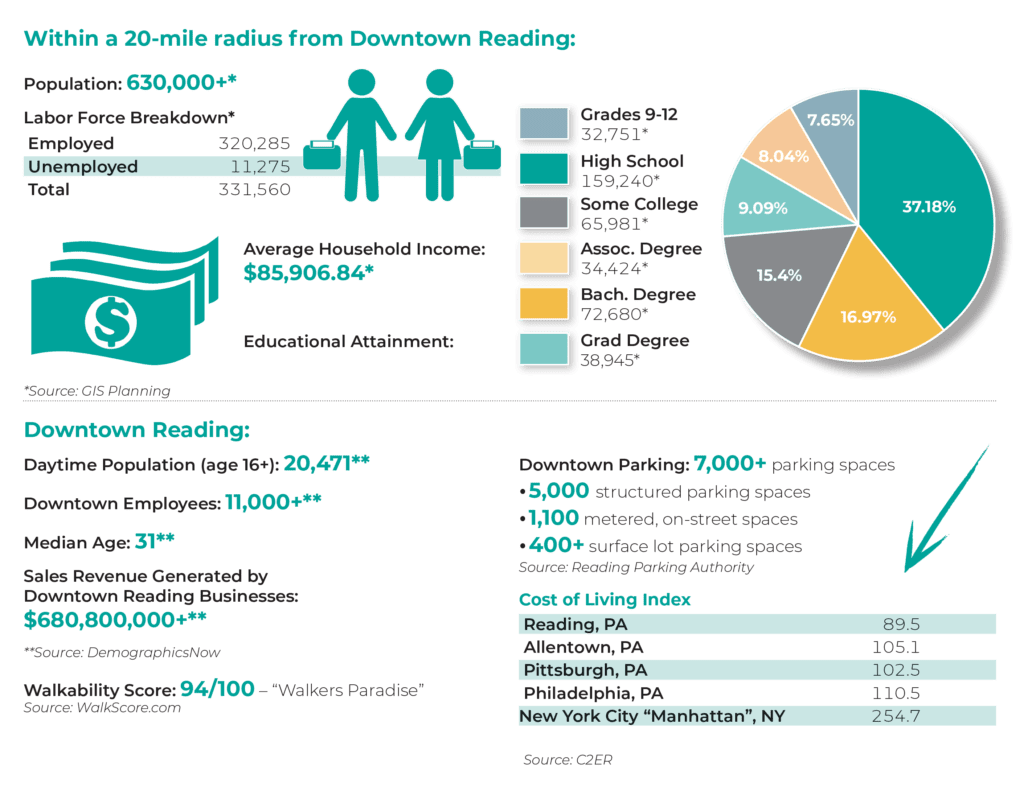 If you are looking for customized data and demographic information, please contact Aaron Gantz MPA, Senior Director, Economic Development, at 610-898-7788.
Downtown Reading, PA Investments
Over the last 10+ years over $266 million dollars have been invested in numerous development projects in the downtown area.
Contact Us
Downtown Reading, Penn. is open for business! The team at GRCA can help you find your dream property and connect you to the resources to make it all come together.
Contact Aaron Gantz MPA, Senior Director, Economic Development, at 610-898-7788.