Grow. Connect. Amplify.
Your business has needs. We have solutions!
A Greater Reading Chamber Alliance membership can help your business become something greater.
Did you miss the most recent new member orientation? Here's what you missed!
GROW
Free consultations with the professionals who can help assist you with the challenges you face with our Subject Matter Experts
World-class professional development and training at exclusive, member-only discount rates
Catalyst solo workspace for entrepreneurs, available just for members
Access to Chamber-created community analytics and research that can give you an edge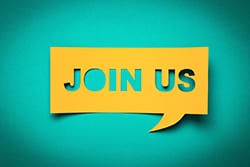 CONNECT
Connections to valuable resources within the community who can give you the resources and edge you need
Coffee & Convos, a monthly educational discussion followed by breakout discussions on the topics that keep any small business owner up at night
Free, member-only networking receptions each month
Access to membership to our Berks Family Business Alliance (FBA), providing resources, support, and confidential peer discussion groups
Chamber quarterly breakfasts (One free ticket; $16/person)
Member-only opportunities to be connected to workforce development events
AMPLIFY
Free marketing exposure opportunities for first-year members
We highlight your business and your achievements for free in our magazines, e-newsletters, Chamber Spotlight video series, and social media platforms
Free directory listing on the GRCA website, one of our highest-viewed sections of our website
Event sponsorships and advertising opportunities in print, online and electronic media
We bring your concerns and needs to the attention of elected officials to drive pro-business public policy
First Year FREE Benefits for Members:
Free marketing exposure opportunities for first-year members
NEW! Rolling new member ad for one month on GRCA website
One FREE ticket to breakfast where your company is recognized and a picture is placed in our newsletter emailed to over 5,400 business contacts ($1 Value)
One FREE Power Networking Lunch ($19 Value)
Annual FREE Benefits for All Members:
A FREE, customizable listing and designated webpage on our website ($50 value)
FREE listings (alphabetical and by category) in our directory, which is distributed to over 4,500 key business contacts and chamber members ($200 value)
Opportunity to have company news promoted in the Gold Star for You section of our weekly electronic newsletter
Reduced pricing for events, programs, and marketing opportunities
Ribbon cuttings for new businesses and new locations
Complimentary grand opening/special event ribbon cuttings and planning kit
For more information, contact the Chamber at 610.376.6766.