By Mike Kirkpatrick, GRCA Team of Experts for Insurance
Why Property Insurance Rates Continue to Increase
As property insurance rates continue rising significantly across the country, commercial property owners and risk managers are asking questions of insurance brokers to understand the reasons why and what they can do to help moderate the challenging market conditions.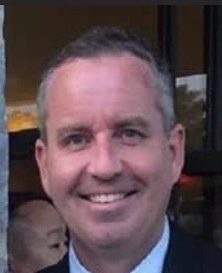 Trends Impacting Premiums
Some factors in play at the present time are affecting the underwriting and pricing of commercial property exposures: climate change-related natural disasters producing more frequent and severe insured water, rainfall and flood losses; a historic supply chain crisis triggering higher costs for construction materials like lumber, steel and gypsum.
The costs of materials and labor to rebuild residential or commercial property have gone up and continue to rise, dramatically in some cases. Overall, the cost of all construction materials increased 23.1% in the 12-month period ending in August 2021 and are projected to rise another 5% to 11% through August 2022. At the same time, building contractors are experiencing a pronounced shortage in available construction workers, particularly in certain trades and in regions where extremely atypical property insurance losses have occurred.
Review Coverage for What you Need
You are probably wondering how to reduce the premiums. While you may not be able to move your business, there are things you can do to safeguard your building against certain hazards. While you cannot change what an existing building is made of, you may be able to earn a discount by investing in fire safety measures. Obsolete and or outdated electrical systems are another major fire hazard. Making sure that your electrical wiring is code compliant will leave your underwriter with one less risk to consider, and the same goes for the plumbing and roof. Also, review your coverages to make sure you are not over-insuring your policies with unneeded coverages and look at your deductibles. Increasing your deductibles will help reduce the insurance costs. Sit down and review with your agent to make sure it is properly insured.
Hopefully, I have provided you with some important information regarding the rising costs of insurance. Let's work together and find ways to help reduce the high-rising insurance costs.
All GRCA members have access to the Team of Experts. Request a free 30-minute consultation with either Mike Kirkpatrick or another expert.
If you are interested in joining the GRCA Team of Experts, please contact Julie Larison, Director of Member Services at jlarison@greaterreading.org.