Imagine a sports team that doesn't train together,
the results would be less than optimum. Now imagine a sports team that trains together, the players understand their roles, they develop trust and work in a synchronized fashion to deliver results.
The Greater Reading Chamber Alliance (GRCA) now offers two new virtual leadership development programs to help you jumpstart your team as they return to work. The COVID-19 pandemic has employers focused on the importance of having a well-tuned leadership team and an engaged workforce that work in concert to capture new opportunities in the marketplace.
The COVID-19 crisis poses enormous challenges for organizations. These uncertain times pose leadership dilemmas that do not have simple answers. The complexity of COVID-19 demands the entire organization is in alignment and capturing all perspectives in order to optimize decision making and drive results.
GRCA has developed two unique Leadership Development Programs that can be delivered to fit your schedule and your needs. Both programs provide nine hours of professional development you can't afford to miss!
More information
Each leadership program provides 9 hours of coaching. Completers will receive a Certificate of Completion from the Greater Reading Chamber Alliance. The investment is $5,750 for up to 16 participants. Contact Mark Dolinski to learn more or sign up.
Leadership in the New Post COVID-19 Workplace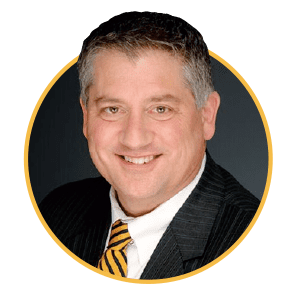 Session 1: 3 hours
Momentum: Getting into it, sustaining it and achieving your next level of results 
Momentum is even more important in the new normal. One of your first associations with the word "momentum" is probably in the context of sports, in which an athlete or team seems to be suddenly unstoppable. Professionally, we can experience momentum individually, as a team or organization as a whole. The Momentum program examines the phenomenon of momentum, how it fits into organizational dynamics, how it is created and how it is an integral aspect of growing organizations succeeding in today's environment.
Session 2: 3 hours
Professionalism: What it takes to be your potential and stand for the potential of others
The COVID-19 pandemic has caused professionals to reflect on the meaning of professionalism. There is no shortage of opinion on the meaning of professionalism that people subscribe to. Your beliefs regarding professionalism form the basis for your thinking, behaviors, relationships, practices and patterns of thinking that yield your current results. They are also the key to unlocking yet untapped potential. This program provides both a high-level perspective on professionalism as well as the practical habits, practices, disciplines and way of being that unlocks human potential.
Session 3: 3 hours
The Truth About Extraordinary Results: Debunking myths and illusions to unlock your potential and those you lead
One of the aspects of extraordinary businesses, extraordinary leaders, and people who are committed to personal, professional and organizational growth is that they seek the Truth. The Extraordinary Results program takes on the myriad myths, misperceptions, and illusions that are commonly held throughout organizations and are even more widespread due to the pandemic.
Leading Change & Driving Organizational Results Post-COVID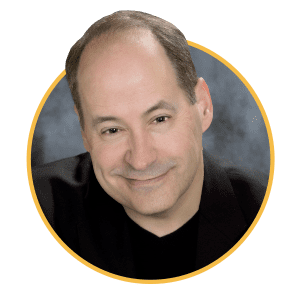 Session 1: 3 hours
Thriving During Change: Change Management 
The COVID-19 pandemic has demonstrated thriving during change is more important than ever before, but how do you manage change to excel and to help your team and organization to excel in the new normal.
Learning objectives include:
Understanding the story of change
Learning how you feel about change
Learn the 4 C's of being a change manager
Comprehending perceptions about change
Learn the importance of the change cycle
Session 2: 3 hours
Making the Connection: Employee Engagement
Employee engagement is the secret sauce of high-performing teams in the COVID-19 environment. It is more critical with the addition of remote workers, social distancing policies and the stress of far reaching change to all of our lives. In this highly interactive session, you will learn how to create a more engaged and effective workforce.
Learning objectives include:
Define employee engagement
Learn the many benefits of employee engagement
Why some leaders don't engage employees and how you can be the exception
Understand your role in employee engagement
Session 3: 3 hours
Own It! Owning the Problem and The Solution
In this session the attentive participant learns about the power of ownership in their thinking and understanding of problems and solutions. Today ownership is critical to the success of businesses and creating a culture of ownership is a competitive advantage to businesses looking to grow in the post-COVID-19 world.
Learning objectives include:
Definition of ownership
Ownership Process: Critical thinking, problem solving and accountability
Seven step critical thinking process
Problems Solving: How to ID the problem
Accountability: Using the accountability wheel
Benefits of ownership to you and to the business