Elevate your business with a chamber membership
Join GRCA now to build new networks, gain resources and tools to maximize profitability, and get ahead of the competition. Your success is our business.
FBA virtual workshop: cybersecurity basics
Join us for a workshop on cybersecurity basics including where to start, how and what attacks look like.

CELEBRATE OUR REGION'S MANUFACTURING BASE
Join us for our region's premier, annual manufacturing summit! Attendees will then enjoy a half-day agenda packed with an expert panel, a workshop with takeaway items and the opportunity to stay for a manufacturing-focused career fair!

Move To The Top Of The Class
Check out our fall training schedule filled with training opportunities designed to help retain top talent. Become an in-demand employer by investing in the development of your employees.
Chamber Membership
We provide members with the tools, savings and access to connections to build a better business.
Development
We lead the way in fostering business growth, employee retention and training, and talent attraction.
Advocacy
We are the beacon for pro-business policies. Guiding businesses to interact with lawmakers and engage their employees in advocacy work.
Events & Resources
We are the catalyst for creating meaningful business relationships through networking events, signature events, programming and more!
we are greater together
We are the Greater Reading Chamber Alliance. We provide businesses with the resources they need to build, grow and thrive. Making connections, advocating for free enterprise and developing our community is our business.
Our Work Adds Up

members highlighted marketing channels per month on average

in loans facilitated
in 2020

letters & signatures to elected officials on legislation and or policy

GRCA Events produced
in 2020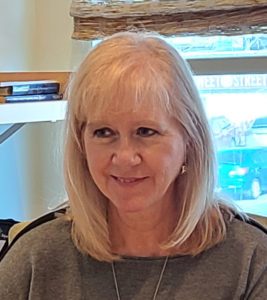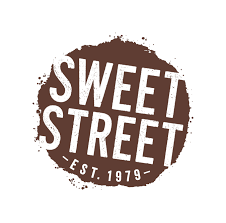 "Sweet Street became a GRCA member to increase engagement with fellow businesses in the community. A key benefit of membership is the various educational programs offered. Many Sweet Street employees have increased their skills and advanced their careers through supervisory and leadership training programs. Over 300 employees have participated in this training, with a total of 900 courses completed. This investment demonstrates our belief in how meaningful the GRCA courses are."
Deb Antol, Director of Human Resources
Sweet Street Desserts, Member since 1996
Event Calendar
October 25 2021, 1:00 PM – 2:00 PM EDT
Spotlight on CollegeTowne and BCTV October 25th at 1 PM via Zoom The Berks Alliance has launched another community conversation series, our Spotlight series designed to bring focus to important projects and initiatives in our region. We launched the program in September with a session about the new Drexel Medical School in West Reading.…
October 27 2021, 8:00 AM – 3:00 PM EDT
November 9 2021, 5:30 PM – 6:30 PM EST
From the Blog
By Steven P. Maher, CPFA, Partner and Senior Wealth Advisor, Domani Wealth As we enter the fall season, while it's certainly time for sweater weather and pumpkin spice lattes, it's also time for: …
Greater Reading Top Business Awards The Greater Reading Chamber Alliance and KPMG, LLP are pleased to sponsor the 18th Annual Greater Reading Top Business Awards. This program recognizes Greater …
In the News
After a year off due to the pandemic, the Greater Reading Chamber Alliance (GRCA) hosted more than 150 people Wednesday evening for the third Building Berks Awards & Expo at the DoubleTree by …