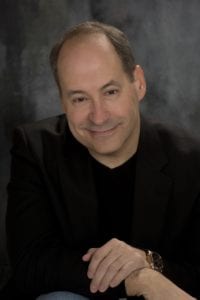 Shawn Doyle Bio

Hi, I'm Shawn Doyle, CSP. It's nice to meet you. I am a certified professional speaker, author and an Executive Coach. I am the author of 22 books, and a few have been Amazon #1 bestsellers. My life passion is to make a positive difference in people's lives by helping them live to their full potential both at work and at home as people go through something called life. I live in the rolling hills of southwestern Pennsylvania made famous by Andrew Wythe landscape paintings. I share my life with an amazing, wonderful wife and three crazy cats.

I have spent almost three decades in the world of personal and professional development, and from 2000- 2003, I co-founded a Corporate University for Comcast where I was Vice President of Learning and Development. I have many amazing clients some of which include Pfizer, Zippo, Comcast, Lockheed Martin, NBC, Aberdeen Proving Grounds, Guidepost, ABC, Disney, Kraft, the U.S. Marines, Charter, The Ladders and IBM.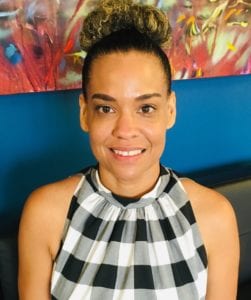 Josephina Encarnacion Bio

Josephina Encarnacion is currently the Director of the Latino Business Resource Center for SBDC- Kutztown University and co-owner of My Source Entrepreneur in Reading PA. Encarnacion studied Marketing at the Pontificia Universidad Catholica Madre y Maestra in Dominican Republic. She has a Masters in Science from Capella University and MBA from Alvernia University. She is fluent in English and Spanish.

She has more than 18 years of employment history in Berks County and within these years, she has 16 years working in the nonprofit/government sector as well as the healthcare industry. She has served in different government boards such as Service Access and Management, Reading Housing Authority and Reading Water Authority She has been an adjunct faculty at the Reading Area Community College teaching Microeconomics and Financial Management. Her expertise is in human resource management, business administration, business start-up, childcare management and food service management.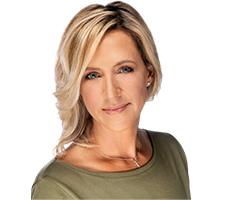 Erin Jewell

Erin Jewell is an Executive Mindset and Growth Coach, International professional speaker, facilitator and professor of leadership and mindset at Villanova University. Jewell has over 20 years of experience as a startup founder (E=MC2, no limits LLC) healthcare sector leader (Pfizer, Boston Scientific, Medtronic) and commercial sales professional in the life sciences sector. Jewell holds an MBA in Systems Thinking and a BS in Marketing from Villanova University. She has professional certifications and affiliations in Coaching, Qigong, Mindfulness Based Stress Reduction Therapy, Transformational Vinyasa Flow, Reiki healing, Meditation and Pranayama (Breathwork). Jewell is bilingual in English and Spanish language and culture. She is an ultra-marathoner and avid reader who resides with her husband, stepchildren and puppy in Broomall, Penn.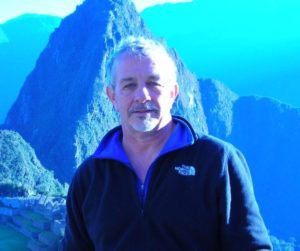 Michael Kammerdiener bio

Michael Kammerdiener is an instructor for the American Management Association. He is also certified to teach Stephen Covey's The Seven Habits for Managers. Kammerdiener has been a Training and Organization Development Consultant for 30 years, and his services have helped increase personal and organizational effectiveness. His specialties include supervisory, management and leadership training; individual coaching and feedback for performance excellence; intercultural orientation and adaptation; change management; problem solving and decision making and team effectiveness.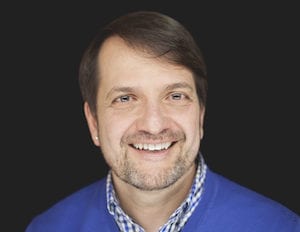 Santo marabella, mba, dsw
Santo Marabella bio

Santo D. Marabella, MBA, DSW, The Practical Prof®, is an author, playwright, filmmaker, speaker and educator who creates, produces and distributes "edu-tainment that makes a difference." He is author of the book, "The Practical Prof: Simple Lessons for Anyone Who Works," (2014) and his newspaper column, Office Hours with The Practical Prof has appeared in the Reading Eagle's Business Weekly since 2012. He is writer and producer of a musical, short film and six plays; creator and writer of a TV pilot; producer of five short films and a TV pilot; and director of more than 25 community theatre productions. His play, "Getting: COMPLETE!" (2014) tells what happens when the bully grows up.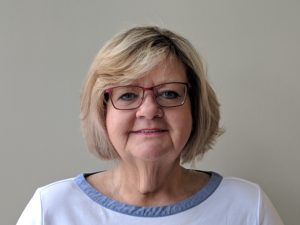 Karen McNamara Bio

Karen McNamara joined the Greater Reading Chamber Alliance in 2008 as an instructor. McNamara has a common thread of a passion for teaching, in her professional and personal life.

McNamara retired from Allstate Insurance after 32 years. Her varied positions as an Agency Management Analyst, National Accounts Underwriting Coordinator, Performance Consultant and Underwriting Supervisor all focused on the development of an individual, department or agency. She received several awards including Award of Excellence and Power of One awards in recognition of her work.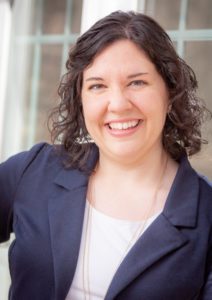 cathy martin bio

Cathy Martin, owner of Workplace Talent Solutions, has worked in adult education for over 10 years. She is dedicated to equipping others with the education and training they need to succeed and grow, especially those who face barriers. She taught English as a second language since the start of her career, both in the community and in the corporate environment. She has also facilitated high school equivalency classes, personal finance workshops, and Community Health Worker training. Before starting her own business, she was responsible for training and providing professional development for ESL instructors in Berks County. In the past few years, she has moved into the role of instructional designer. Her projects have included Business English for professionals, soft skills training for entry-level workers and other corporate training. Her love of organization and efficiency accompanied with her experience in teaching non-native English speakers gives her a special ability to explain things clearly and understandably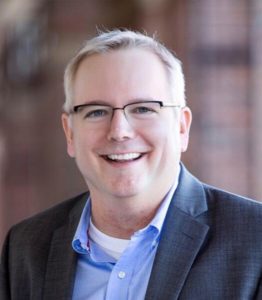 marty murphy bio

Marty works with leaders and teams priming them for change and complexity to drive business results. With more than 25 years of experience in the corporate world, his coaching and consulting experience spans small to large corporations that are publicly traded, privately held, and not-for-profit. Murphy has coached and co-created leadership initiatives serving a broad range of industries including bio-medical, consulting, energy, financial services, healthcare, hospitality, insurance, manufacturing, media, pharmaceutical, retail, technology and telecommunications. His real-world work experience includes over 20 years at a Fortune 250 Financial Services firm where he held various executive leadership roles in marketing, sales, operations and regional leadership for the company. After that, he spent seven years leading a division of a boutique executive search firm helping Fortune 500 clients identify and recruit top executive talent. Coaching a cross-section of individuals from emerging leaders to executives, Murphy helps leaders create the space to lead as they find, redefine and enhance their personal leadership power. He has extensive experience coaching individuals and teams to use their intellectual, emotional and conversational intelligence in their business world interactions to build more powerful relationships with key stakeholders to fuel sustainable business results. He uses industry-leading assessments, 360 feedback tools, models and approaches in his practice to enhance awareness of blind spots and leverageable strengths. Murphy joined Exceleration Partners as one of the founding partners in 2010. He draws from his experience in consulting, executive leadership and human capital development roles as he executes his engagements.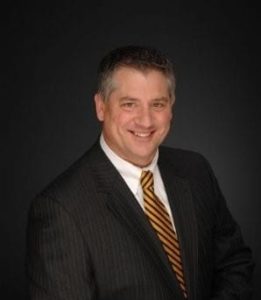 Tom Rhoads bio

Tom is an Executive Consultant who leads individuals and organizations to the next stage of their career and organizational growth. Rhoads most enjoys sharing his personal experience from a career that spanned technical, project management, major account direction, executive and ownership roles. His career has always been on the leading edge of innovation and entrepreneurship bringing new products and services to the marketplace, and expanding possibilities for professionals, executives and the organizations that they lead. Coupled with his expertise as an executive coach, he is highly effective in helping people by distinguishing the barriers that hold them and the organizations they lead from attaining the growth and success they want, as well as providing a new framework for leading, communicating, and understanding the relationships that matter most to creating extraordinary outcomes.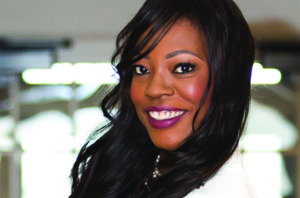 Adrean Turner bio

Adrean Turner is the "Career Fulfillment Expert." As owner of Turner Coaching, Training and Consulting, LLC, Adrean uses 23 years of experience in Management, Marketing, Operations, Sales, Teaching and Training to provide workforce solutions and career management services for professionals, entrepreneurs and organizations.

Turner is the author of a newly published book, "F.I.T. for Success: Fearless, Inspired, Transformed for Success," which based on her syndicated podcast, provides strategies for personal and professional development. She is a Master Coach, with The Muse® selected as one of 28 coaches out of 3,000 applicants, a University Professor and Instructor for Chambers throughout Pennsylvania.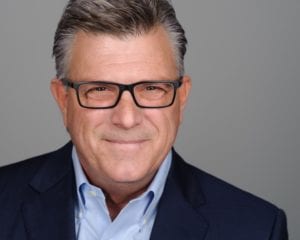 John Whitehall bio

For over 30 years I have led and coached high performing, winning sales organizations of all sizes in a variety of industries. I work with CEO's, business owners and sales leaders who rely on their salesforce to expand the customer base and consistently generate profitable sales… but find that their salespeople are not always up to the task. By helping the salesforce reorganize its sales process around a defined set of activities and specific, measurable benchmarks, they can identify, qualify, and close high-quality opportunities more quickly, profitably, and consistently, even in markets where there are larger, more established firms.
To learn more about becoming an instructor, or to find out what course these instructors are teaching next, contact Mark Dolinski, VP of Professional Development and Training