2023 Berks County Commissioners update
Join members of the Greater Reading Chamber Alliance for our annual networking breakfast with the County of Berks Commissioners. We will hear an update on their goals for 2023 including economic development, Imagine Berks 2030 planning initiatives, American Rescue Plan funding, the restoration of passenger rail, and many other issues in the county.

Shop local this holiday season
In support of Greater Reading restaurants, caterers, food manufacturers and wineries, GRCA hosted its annual celebratory event Taste of Berks. If you missed it, browse the 2022 holiday food and gift guide for more than 40 food and beverage businesses that call Greater Reading, PA home.

winter (training) is coming
GRCA is the go-to resource when developing your most important resource ─ your employees! Winter is coming and so are several professional development and training courses for all levels of employees.

Fall Commerce quarterly
Relive GRCA's yummiest event of the year — Taste of Berks. Plus, learn how GRCA and its members support the agribusiness community.

Networking@Night
Come see the brand new 600 Penn and tour its multi-level lobby, massive conference rooms and executive offices, and the future site of many new restaurants. Food and drinks will be provided by on-site restaurant, Skylight Cuisine.
Chamber Membership
We provide members with the tools, savings and access to connections to build a better business.
Development
We lead the way in fostering business growth, employee retention and training, and talent attraction.
Advocacy
We are the beacon for pro-business policies. Guiding businesses to interact with lawmakers and engage their employees in advocacy work.
Events & Resources
We are the catalyst for creating meaningful business relationships through networking events, signature events, programming and more!
we are greater together
We are the Greater Reading Chamber Alliance. We provide businesses with the resources they need to build, grow and thrive. Making connections, advocating for free enterprise and developing our community is our business.
Our Work Adds Up

members highlighted through marketing channels per month on average

in loans facilitated
in 2021

letters sent by members to elected officials on legislation and/or policy

registered attendees to events in 2021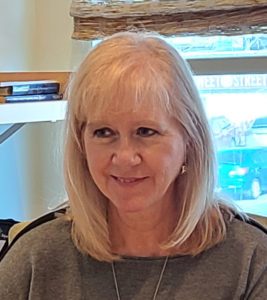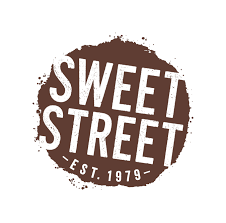 "Sweet Street became a GRCA member to increase engagement with fellow businesses in the community. A key benefit of membership is the various educational programs offered. Many Sweet Street employees have increased their skills and advanced their careers through supervisory and leadership training programs. Over 300 employees have participated in this training, with a total of 900 courses completed. This investment demonstrates our belief in how meaningful the GRCA courses are."
Deb Antol, Director of Human Resources
Sweet Street Desserts, Member since 1996
From the Blog
By Aaron Gantz, Senior Director of Economic Development The Greater Reading Chamber Alliance (GRCA), formed in 2017, brought together the power of three existing business organizations serving Berks …
By Katie Hetherington Cunfer, Director of Government & Community Relations "It's the most wonderful time of the year!" Time to dress the turkeys, trim the trees, go wassailing and celebrate the …
In the News
By Deb Millman, Vice President of Development, GRCA | President of the Greater Berks Development Fund The Pennsylvania State Small Business Credit Initiative (PA-SSBCI) was established with federal …