Inspiring business stories from the heart of Berks County
Spurred by her conviction that no child should feel "less than," founder of TK's Toy Box / SNAPO Tara Kennedy Kline is on a mission. Characterized by her relentless drive and unbreakable spirit, this is a story about the magic that happens when we follow our dreams—but hold fast to our values.

110th Annual Dinner & Business Excellence Awards
GRCA invites you to the largest gathering of business leaders in Berks County. Eat, drink and network while celebrating the Business Excellence Awards winners. The night's keynote speaker Candace Nelson, who is TV personality and producer, entrepreneur and best-selling author, will share how she turned her passion into sweet success.

Leadercast 2023: Human intelligence
Join GRCA and your peers for the world's largest one-day leadership event—Leadercast 2023: Human Intelligence. This diverse lineup of speakers will share how leaders can develop higher human intelligence from their field of expertise and personal background. Attendees will walk away inspired to lead better, equipped with practical guidance that they can put into practice the next day.

Swing into spring training
GRCA is the go-to resource when developing your most important resource ─ your employees! Swing into spring training and get your employees up to par with GRCA's professional development and training courses. Don't delay, enroll today!

Berks W2w conference + Expo
Join Berks Women2Women (W2W) for its 12th Annual Conference + Expo. Attendees will have the opportunity to network with other women engaged in community and mentorship and explore many women-owned, Berks County businesses. The keynote speaker, Betsy Hamm, CEO of Duck Donuts, will share "Circle of Success," which will tell her story from coasters to donuts and a half dozen leadership lessons she learned along the way.

GRCA night at the royals!
Join GRCA members at our Night at the Royals March 29 when the Reading Royals ice hockey team will be playing off against Adirondack Thunder! Each GRCA member company is able to receive up to 4 tickets for the game, with the option to purchase more at a discounted rate.
Chamber Membership
We provide members with the tools, savings and access to connections to build a better business.
Development
We lead the way in fostering business growth, employee retention and training, and talent attraction.
Advocacy
We are the beacon for pro-business policies. Guiding businesses to interact with lawmakers and engage their employees in advocacy work.
Events & Resources
We are the catalyst for creating meaningful business relationships through networking events, signature events, programming and more!
we are greater together
We are the Greater Reading Chamber Alliance. We provide businesses with the resources they need to build, grow and thrive. Making connections, advocating for free enterprise and developing our community is our business.
Our Work Adds Up

members highlighted through marketing channels per month on average

in loans facilitated
in 2022

letters sent by members to elected officials on legislation and/or policy

registered attendees to events in 2022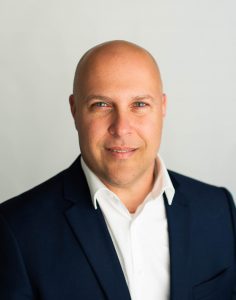 "GRCA always does top notch things. My team loves the supervisor training and the other events including the W2W. Keep up the great work, it's truly appreciated!"
Brad Stephenson, Co-Owner/ General Manager
New Castle Lawn and Landscape, Inc.
From the Blog
By Katie Johnsen, Events Coordinator, GRCA The Greater Reading Chamber Alliance (GRCA) is in the business of connecting companies all over Berks County. One small way that has been making a big impact …
By Zoe Satterthwaite, Storytelling Intern, GRCA Are you looking to relax and unwind, make healthier food choices or get fit? Look no further, as these Greater Reading Chamber Alliance (GRCA) members …
In the News
The Greater Reading Chamber Alliance (GRCA) is pleased to announce that it has been awarded $142, 346 for its Franklin Street Transit-Oriented Development Strategic Planning Process. State Sen. Judy …