INspiring business stories from the heart of berks county
Take a behind-the-scenes look at Reading Bakery Systems. We dive into what it takes to build a family business that stands the test of time.
"Pivoting isn't always easy; there's a steady balance that must be struck between scaling your business and remaining agile."

Networking@Night: Berks Fire Water Open House
Join us for a night of camaraderie, networking, food, friends and fun in celebration of the Super Heroes in our community.

Apply now for the Business Excellence Awards
The nomination period for GRCA's Business Excellence Awards is now open. The awards feature two categories separating businesses by annual revenue. Category 1 will represent businesses with $1M in annual revenue for the past three years, and Category 2 will be reserved for businesses with $250K in annual revenue for the past three years.

Connect with top corporations
Join GRCA for SHARE Reading, a matchmaking/networking event that brings together our region's top corporations and connects them to diverse businesses.

Networking experience: los lobos
Join GRCA for a night of networking and music at the Miller Center for the Arts! Enjoy networking with appetizers and drinks in the mezzanine followed by a spectacular show by Los Lobos, the fusion band best known for La Bamba!
Chamber Membership
We provide members with the tools, savings and access to connections to build a better business.
Development
We lead the way in fostering business growth, employee retention and training, and talent attraction.
Advocacy
We are the beacon for pro-business policies. Guiding businesses to interact with lawmakers and engage their employees in advocacy work.
Events & Resources
We are the catalyst for creating meaningful business relationships through networking events, signature events, programming and more!
we are greater together
We are the Greater Reading Chamber Alliance. We provide businesses with the resources they need to build, grow and thrive. Making connections, advocating for free enterprise and developing our community is our business.
Our Work Adds Up

members highlighted through marketing channels per month on average

in loans facilitated
in 2022

letters sent by members to elected officials on legislation and/or policy

registered attendees to events in 2022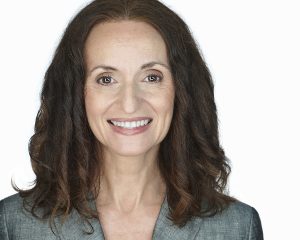 "The introductions, events, and networking opportunities has significantly augmented our business development in the region. Thank you, GRCA!"
Suzanne Cody, Director of Business Development
Muhlenberg Greene Architects, Member since 1947
From the Blog
By Aaron Gantz, Senior Director, Economic Development Top Economic Stories in 2022 Companies Expand & Open Funding Supports Growth of Companies & Anchor Institutions Numerous Rankings Top GRCA …
By Audrey A. Simmons, GRCA Team of Experts for Leadership Coaching & Development Imposter syndrome was once regarded as phenomena only experienced by women; however, the research is now clear, …
In the News
including Pennsylvania, in 2023. The goal of the National Civics Bee is to encourage middle-school-age students to seek a better understanding of civics and the process of government.   To enter, …