Pilot your team to the next level
Fly drones and build team cohesiveness through GRCA's new training program — Drone Flying Teambuilding Workshop.

We are GRCA; We are greater together
The Greater Reading Chamber Alliance is more than a chamber and an economic development organization. GRCA is Greater Reading's go-place for building better business.

Support local businesses with go buy berks gift card
This all-in-one gift card program is designed to drive dollars and marketing exposure to Berks County businesses and inspire the community to take advantage of local products and services

Turn over a new leaf; register for fall training
Use GRCA training to develop your most important resource ─ your employees. By aiding them in becoming better leaders, your company can improve it's bottom line and retain and attract talent.

Summer commerce quarterly is here
Relive the event of the summer — GRCA's Annual Picnic. Plus, learn the process behind attracting and retaining a quality team of employees.
Chamber Membership
We provide members with the tools, savings and access to connections to build a better business.
Development
We lead the way in fostering business growth, employee retention and training, and talent attraction.
Advocacy
We are the beacon for pro-business policies. Guiding businesses to interact with lawmakers and engage their employees in advocacy work.
Events & Resources
We are the catalyst for creating meaningful business relationships through networking events, signature events, programming and more!
we are greater together
We are the Greater Reading Chamber Alliance. We provide businesses with the resources they need to build, grow and thrive. Making connections, advocating for free enterprise and developing our community is our business.
Our Work Adds Up

members highlighted through marketing channels per month on average

in loans facilitated
in 2021

letters sent by members to elected officials on legislation and/or policy

registered attendees to events in 2021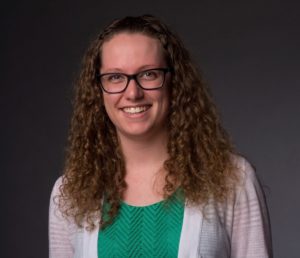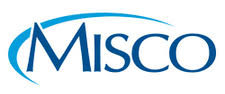 "MISCO Products has utilized GRCA's training and development program for years. We send new supervisors to GRCA's Supervisor Certificate Series, which gives them the foundation to succeed in their supervisory positions. The knowledge and skills that the supervisors acquire from the trainings are well worth the investment. We look forward to continuing to work with GRCA moving forward!"
Alyssa Francis, SHRM-CP
MISCO Products Corporation, Member since 1991
From the Blog
By Audrey Krupiak, Digital Marketing Coordinator The Greater Reading Chamber Alliance (GRCA) connects you with a community of individuals (or friends) committed to the growth and vitality of Berks …
By Amy Lowman, Met-Ed A FirstEnergy Corporation FirstEnergy's Pennsylvania utilities (including Met-Ed) offer several energy efficiency programs for both business and residential customers that are …
In the News
Reading, PA – The Greater Reading Chamber Alliance is pleased to announce the unanimous appointment of Katie Hetherington Cunfer, Director of Government & Community Relations, to the Pennsylvania …