The nomination period is open!
Check out GRCA's new awards criteria for its annual business awards. These awards are now more inclusive than ever! Enter your company now and be recognized at the Annual Dinner in May.

Sustainable Leadership: The Process of Influence & Inspiration
Ready to become a sustainable leader? Like the sound of it, but aren't sure what it means? Join Lucine Sihelnik, owner of multiple businesses, for this member-exclusive, Breakfast4Success event!

Leadercast 2022: The one Thing
Join GRCA and your peers for the world's largest one-day leadership event. Leadercast 2022: The One Thing brings together 10 of the world's most influential and acclaimed leaders will share the stage to answer the same question: What is the one thing that makes a leader worth following?

Emotional intelligence in the workplace
Learn how to operate at a high-level of emotional intelligence and master communication, influence others and enjoy long-term success for yourself, your team and the organization.
Chamber Membership
We provide members with the tools, savings and access to connections to build a better business.
Development
We lead the way in fostering business growth, employee retention and training, and talent attraction.
Advocacy
We are the beacon for pro-business policies. Guiding businesses to interact with lawmakers and engage their employees in advocacy work.
Events & Resources
We are the catalyst for creating meaningful business relationships through networking events, signature events, programming and more!
we are greater together
We are the Greater Reading Chamber Alliance. We provide businesses with the resources they need to build, grow and thrive. Making connections, advocating for free enterprise and developing our community is our business.
Our Work Adds Up

members highlighted through marketing channels per month on average

in loans facilitated
in 2021

letters sent by members to elected officials on legislation and/or policy

registered attendees to events in 2021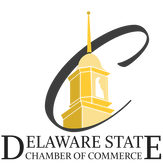 "Women2Women's programming not only contributed to my personal development, but also strengthened my network and allowed me to get to know more inspiring women in Berks county. Women2Women inspired my classwork, my career aspirations, and allowed me to become a more confident professional. I would recommend the program to people of all genders and ages, as it brings together a fantastic and supportive community. Women2Women is where ambition meets opportunity, and it truly changed my life."
Alexis Williams, Program Manager
Delaware State Chamber of Commerce
From the Blog
By Aaron Gantz, Senior Director of Economic Development 2021 was a busy year in Greater Reading, PA. We have compiled the top five economic development stories and accomplishments of 2021 based on …
Thank you to all the companies that made voluntary Leadership Pledges in 2021! The member companies listed below invested in the Greater Reading Chamber Alliance (GRCA) above membership dues, allowing …
In the News
The Greater Reading Chamber Alliance (GRCA) is pleased to announce a new partnership with Alvernia University, which will offer GRCA members a 20% discount on tuition for all eligible graduate and …