Fiscal policy breakfast
The Greater Reading Chamber Alliance (GRCA) and the Pennsylvania Institute of Certified Public Accountants (PICPA) are partnering to offer a member-exclusive event featuring Pennsylvania State Sen. Scott Martin (PA-13).

Lunch&Learn: Employee Handbook workshop
Sign up for this Employee Handbook workshop and the attorneys from Barley Snyder will walk you through a sample handbook. After attending the session, you will receive a copy of the handbook to edit and create for your business.

breakfast4success
Join the Greater Reading Chamber Alliance (GRCA) as it hosts Breakfast4Success: Keys to Success. Speaker Tom Rhoads will examine how producing visible results requires prioritizing one's self-awareness—dreaming, reflecting and getting real about self-sabotaging habits. Rhoads teaches people to lead with authenticity, intuition and emotional empowerment. As rational as we all think we are in our professional lives, he will contend that the key to success is something we can all feel when it's right.

Networking@night
Come and kick off summer with GRCA at Members 1st! Help make summer a little sunnier for our community, and connect with other members over food and drinks. Bring food to donate to Helping Harvest and gather gently used clothes for Community Aid.

Berks FBA expert panel
Berks FBA invites you to attend "Clarity of Roles & Accountability," the No. 3 principle of "The 7 Principles of a Healthy Business," presented by an expert panel.
Chamber Membership
We provide members with the tools, savings and access to connections to build a better business.
Development
We lead the way in fostering business growth, employee retention and training, and talent attraction.
Advocacy
We are the beacon for pro-business policies. Guiding businesses to interact with lawmakers and engage their employees in advocacy work.
Events & Resources
We are the catalyst for creating meaningful business relationships through networking events, signature events, programming and more!
we are greater together
We are the Greater Reading Chamber Alliance. We provide businesses with the resources they need to build, grow and thrive. Making connections, advocating for free enterprise and developing our community is our business.
Our Work Adds Up

members highlighted through marketing channels per month on average

in loans facilitated
in 2022

letters sent by members to elected officials on legislation and/or policy

registered attendees to events in 2022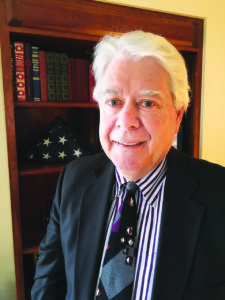 "The Chamber has been an important part of my business success over the years. I believe in the chamber model and I know it will work for you too."
Tracy Hoffmann, President
Hoffmann Publishing Group, Member since 1990
From the Blog
ATHENA recipient has leadership, giving back down to a science By Rachael Romig, Senior Director of Events & Special Programs, GRCA During the Women2Women Conference & Expo on April 20, Adelle …
By Mark Dolinski, VP of Training and Professional Development It is estimated one out of every 10 working age adults in the United States has limited English speaking skills. This has major …
In the News
The Greater Reading Chamber Alliance (GRCA) last night celebrated the excellence of theBerks County business community at its Annual Dinner held at the Santander Arena. More than 800 people attended …