State Legislator Breakfast
Join GRCA for an opportunity to speak with Berks County state legislators and a light breakfast. Each attending legislator will have a chance to provide updates and the latest news from the state capitol.

Breakfast4Success – 3 Leaders: 30 Thoughts
During this always sold out event, we will ask 3 leaders their advice on leading in positive ways through creating the right culture, giving people their purpose and encouraging development through employee pathways.

The Spring edition of commerce quarterly is here
Relive the 109th Annual Dinner! From a speaker recap, award winners and features, this edition celebrates GRCA's biggest event of the year.
Chamber Membership
We provide members with the tools, savings and access to connections to build a better business.
Development
We lead the way in fostering business growth, employee retention and training, and talent attraction.
Advocacy
We are the beacon for pro-business policies. Guiding businesses to interact with lawmakers and engage their employees in advocacy work.
Events & Resources
We are the catalyst for creating meaningful business relationships through networking events, signature events, programming and more!
we are greater together
We are the Greater Reading Chamber Alliance. We provide businesses with the resources they need to build, grow and thrive. Making connections, advocating for free enterprise and developing our community is our business.
Our Work Adds Up

members highlighted through marketing channels per month on average

in loans facilitated
in 2021

letters sent by members to elected officials on legislation and/or policy

registered attendees to events in 2021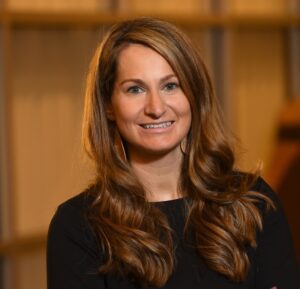 "Engaging with W2W was one of my best personal and professional decisions. W2W leverages the power of the Chamber network to help women influencers, entrepreneurs, and business and community leaders support women in the workforce. The W2W experience has helped me grow by expanding my horizons, and I know our Herbein team has benefited from the initiative's wide-ranging programming, particularly as we recently implemented our women's initiative."
Amy B. Klatt, MBA, Marketing Director
Herbein + Company, Inc., Member since 1981
Event Calendar
June 6 2022, 8:00 AM – 10:30 AM EDT
Program Objective: Participants will learn how to create more advanced Charts, database functions, logical formulas, creating Range Names, and working with large spreadsheets more efficiently. Course Outline: Various methods of selecting cells Creating Range Names Absolute Reference Working with Logical formulas Conditional formatting Inserting Comments Track Changes – the snitch report! Working & Printing…
From the Blog
By Ron Rothenberger, GRCA Team of Expert for Insurance BOP BOP is a combination of all major insurances you need to protect your property and liability risks in one neat insurance package. But note …
By Mark Dolinski, VP of Training & Professional Development The continuous training and professional development of employees is a key aspect for growing your company. The link between training …
In the News
Reading, PA – The Greater Reading Chamber Alliance (GRCA) is proud to announce that it has been named one of 13 Communications Award of Excellence winners by the Association of Chamber of Commerce …