At the Greater Reading Chamber Alliance, we are committed to the continued economic growth of downtown Reading. This includes identifying tools to strengthen the commercial core and surrounding neighborhoods, attracting and retaining quality investment, cultivating an environment where businesses, residents and entrepreneurs thrive in downtown Reading.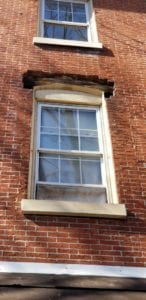 Over the last two years (2018-2019), 15 downtown properties have benefited from the facade grant program. These improvements have totaled more $300,000+ of investment! Thanks to continued funding from the Berks Alliance, we are excited to continue to offer facade improvement grant opportunities to downtown Reading property and business owners in 2020.
Eligible projects include:
Exterior property improvements – painting, masonry, windows, doors, awnings and lighting
Lighting
Signage
Storefront window display – professional assistance provided
How this grant works:
The Applicant must be the property and/or business owner of the property. Business owners require written permission from the property owner and can submit a collaborative application with shared costs and responsibilities.
100% owner match: maximum grant of up to $10,000 for exterior painting, metals, masonry, windows, and doors – owner must match dollar for dollar. (i.e. $10,000 request = $10,000 owner contribution for a $20,000+ total project cost)
50% owner match: maximum grant up to $5,000 for signs, awnings, and exterior lighting – owner must match at least 50% of the cost. (i.e. $5,000 request = $2,500 owner contribution for a $7,500+ total project cost)
Total project cost must be at least $500
The property must be located in the target area for this program. (See target area in the application below)
Applications are reviewed by a review committee and will be accepted through Sept. 25, 2020 or while funds remain available.
<<Download Application Here!>>
Questions about the program or application? Contact Aaron Gantz at agantz@greatereading.org or call her at 610-898-7788.