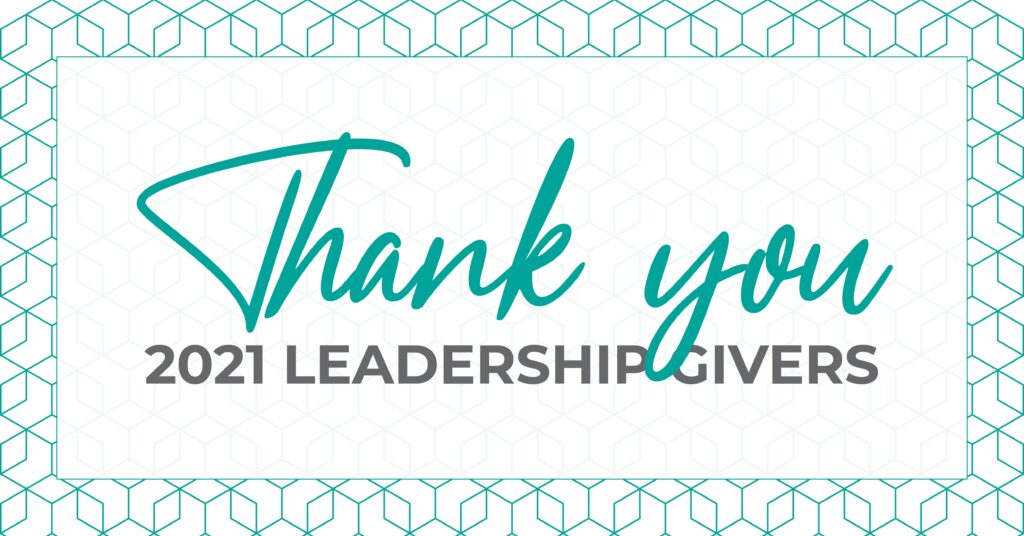 Thank you to all the companies that made voluntary Leadership Pledges in 2021! The member companies listed below invested in the Greater Reading Chamber Alliance (GRCA) above membership dues, allowing GRCA to offer additional services and benefits to its members. Our team appreciates your generosity!
3B Services, Inc.
Ability Prosthetics and Orthotics, Inc.
ACR Metal Roofing & Siding Distributors, LLC
Adhezion Biomedical, LLC
AEM Architects, Inc.
Aerotek
Alliance Financial
Alpha Packaging Corporation
Alvernia University
American Crane and Equipment Corporation
American PowerNet
Ammeraal Beltech Modular, Inc.
Anewalt's Landscape Contracting
Animal Rescue League of Berks County
AriVan Research, LLC
Ashley Furniture Industries, Inc.
Assured Assistance
AT&T
Auman's Funeral Home
Bally Ribbon Mills
BB&T, now Truist
Beacon Container Corporation
Ben Franklin Technology Partners of Northeastern Pennsylvania
Berks Career & Technology Center
Berks Career & Technology Center
Berks Community Health Center
Berks County Industrial Development Authority
Berks County Living
Berks Fire Water Restorations, Inc.
Berks History Center
Berks Plastic Surgery
Berks Technical Institute, Inc.
Berkshire Country Club
Berkshire CPAs LLC
Berkshire Investment Group
Berkshire Psychiatric & Behavioral Health Services, PC
BerksSchuylkill SCORE
Bethany Children's Home
Bingaman Hess
Blakinger Thomas
Blendhouse, LLC
Body-Borneman Associates, Inc.
Bollman Hat Company
Boscov's Department Store, LLC
Brentwood Industries, Inc.
Brewer's Bar & Grill
Bulk Chemicals, Inc.
Burkey Construction
Burns Logistics Solutions, Inc.
Butter Valley Commons
Cambridge-Lee Industries, LLC
Capital BlueCross
Capstone Land Transfer
CASA of Berks County
Cast-Rite Metal Co.
Catering by John Lowe
Elmcroft of Reading
City of Reading – City Council
Clements Associates, Inc.
Cloud Nine Cafe
Comfort Pro, Inc.
Community First Fund
Community Prevention Partnership of Berks County
Continental Tide Defense Systems, Inc.
County of Berks
Courtyard by Marriott Reading
CrossKeys Insurance, Inc.
Crossroads Technologies, Inc.
Crystal Cave Company, Inc.
Customers Bank
David W. Rohrbach
DeLux Dental Laboratory, Inc.
Diamond Credit Union
Directlink Technologies Corp.
E.M. Kutz, Inc.
Eagle Metals
Eastern Technologies, Inc.
EasyPak Corporation
Edwards Business Systems
Egan Sign
Empire Group
Encompass Health Corporation
EnerSys
ENT Head & Neck Specialists
Entech Engineering, Inc.
Environmental Standards, Inc.
Ephrata National Bank
EthoSource, LLC
F.M. Brown's Sons, Inc.
Fecera's Furniture, Inc.
Fidelity Technologies Corporation
First National Bank
Fortna, Inc.
Fr. Meyer's Sohn NA, LLC
Franklyn's Breakfast, Burgers & Shakes
Frecon Farms
Gage Personnel: Staffing, Professionals, Hospitality, Skilled Trades
GAI-Tronics
Gallen Insurance, Inc.
Gateway Ticketing Systems, Inc.
Giant Food Stores
Gimont & Associates
Gipprich Jewelers, Inc.
Glen-Gery Corporation
Godiva Chocolatier, Inc.
GoggleWorks Center for the Arts
Good Life Advisor Systems
Gorilla Logistics
Grove Dental Group
Habitat for Humanity of Berks County, Inc.
Hampton Inn & Suites by Hilton/Kutztown
Hartman, Valeriano, Magovern & Lutz, P.C.
Hawk Mountain Sanctuary Association
Heck Residential
HGSK Law Firm
Hoffmann Publishing Group
Holiday Inn Express & Suites
Homes At Riverside
Homewood Suites by Hilton
Humane Pennsylvania
IBEW Local Union 743
IFS Industries, Inc.
Instantwhip PA, Inc.
Ira G. Mohler & Son, Inc.
IWCO Direct
J.P. Mascaro & Sons
Jerome I. Marcus, MD
Jewish Federation & Cultural Center of Reading
Jimmie Kramer's The Peanut Bar Restaurant, Inc.
Joe Jurgielewicz & Son, Ltd.
Jubilee Ministries
K.L. Harring Transportation, LLC
Kasper TV & Appliances Co., Inc.
Kathryn's Katering, LLC
Kautter & Kelley Architects
Keystone Specific Chiropractic Center
Knies Insurance Group, Inc.
Lamar Outdoor Advertising
Landis C. Deck & Sons Site Contractor
Larson Design Group
Lasting Image Recognition, Branding, Solutions
Launch DM
Levan Machine & Truck Equipment
Levan Pipe Services, Inc.
Lindenwold Advisors LLC
Love's Travel Stops & Country Stores
M.J. Reider Associates, Environmental Testing Laboratories, Inc.
Macnificent Pages / Route 422 Business Advisor
Manny Esh Respiratory Care
ManorCare West Reading #568
Martin's Flooring, Inc.
MGS Insurance Agency, LLC
Mifflin Court – Genesis
Monterey Mushrooms, Inc.
Mosteller & Associates
Muhlenberg Greene Architects, Ltd.
Muhlenberg Township
National Cleaners / Yorgey's Fine Cleaning
New Rhoads Transportation / Limousine Service, Inc.
Omega Systems Consultants, Inc.
Ontelaunee Power Operating Co.
Opportunity House
Overhead Door Company of Reading
P.W. Enterprises
Pagoda Realty and Property Management
Paramount Living Aids
Parcon Cleaning Service
Pathstone Corporation
Paul W. Essig, Inc.
Penn National Gaming, Inc.
Penn Pride, Inc.
Pennsylvania Adult and Teen Challenge
Pennsylvania Forensic Associates / Safeguards Foster Care
PenTeleData
Phoebe Berks
PhytogenX, Inc.
Pladis
PNC Financial Services Group
Power Kunkle Group, Inc.
Prime Wellness
ProAsys, Inc.
RE/MAX of Reading
Reading Bakery Systems
Reading Bearing and Drive Solutions
Reading Dermatology Associates
Reading Muhlenberg Career & Technology Center
Reading Precast, Inc.
Redevelopment Authority of the County of Berks
Redner's Markets, Inc.
Reitech Corporation
Rentokil / JC Ehrlich
Riverfront Federal Credit Union
Riverview Bank
Riverview Gardens & Gifts
RKL LLP
Ronnie C. Folk Paving, Inc.
RPA Engineering
RTC Direct Mailing, Inc.
S&S Structures, Inc.
Safe Berks
Service Electric Cablevision, Inc.
SFS Group USA, Inc.
SGL Carbon, LLC
Shuman Development Group
Sigmet Corporation
Singer Equipment Co.
Solarflux Energy Technologies, Inc.
Spartan Properties, LLC
Spotts, Stevens, and McCoy
Spring Valley Church of God
Staples The Office Superstore
Strategic Sales Training Solutions, LLC
Stratix Systems
Strunk Media Group
Surgical Specialties Corporation
Susan L. Angstadt Photography
Sustainable Energy Fund
Sweet Street Desserts
TAB Industries, LLC
The Heritage of Green Hills
The Highlands at Wyomissing
The King's Academy
The Loomis Company
The Rose Corporation
The Salvation Army
The Standard Group
The Stevens & Lee Companies
The String Tree, Inc.
Theo. C. Auman, Inc.
Tidewater Mortgage Services, Inc.
Timber Tech Engineering, Inc.
Tom Masano, Inc.
Tom McMahon
Tomanne Co
Topton Family Practice
Tower Health
Township of Spring
Trace Pheasantry, Inc.
TrimMaster
Tulpehocken Area School District
UGI Energy Services, LLC
UGI Utilities, Inc.
Uhrig's Professional Painting & Paperhanging
Unique Pretzel Bakery, Inc.
Ursource, LLC
Van Scoy Jewelers
Velekei Giles Financial Advisors
Vision Insurance
Vision Resource Center of Berks County
Visions Federal Credit Union
Wealth Accumulation Planning
Weaver's Hardware Company
Weaver's Orchard, Inc.
Weidenhammer
Western Berks Ambulance Association
WFMZ-TV 69 News Berks Edition
White Star Tours, Inc.
Windsor Township
Windstream Communications
Worknet Occupational Medicine
Wyomissing Foundation, Inc.
Xpressway
YMCA of Reading & Berks County
Zee Medical Service
Zwicky Processing & Recycling Inc.
Become a Leadership Giver in 2022 by making the voluntary Leadership Pledge. The optional pledge is 10% of the membership dues amount and can be found on your invoice.