By Jim Sarro, AIA, LEED AP, BD+C, GRCA Team of Experts for Architecture – Commercial/Industrial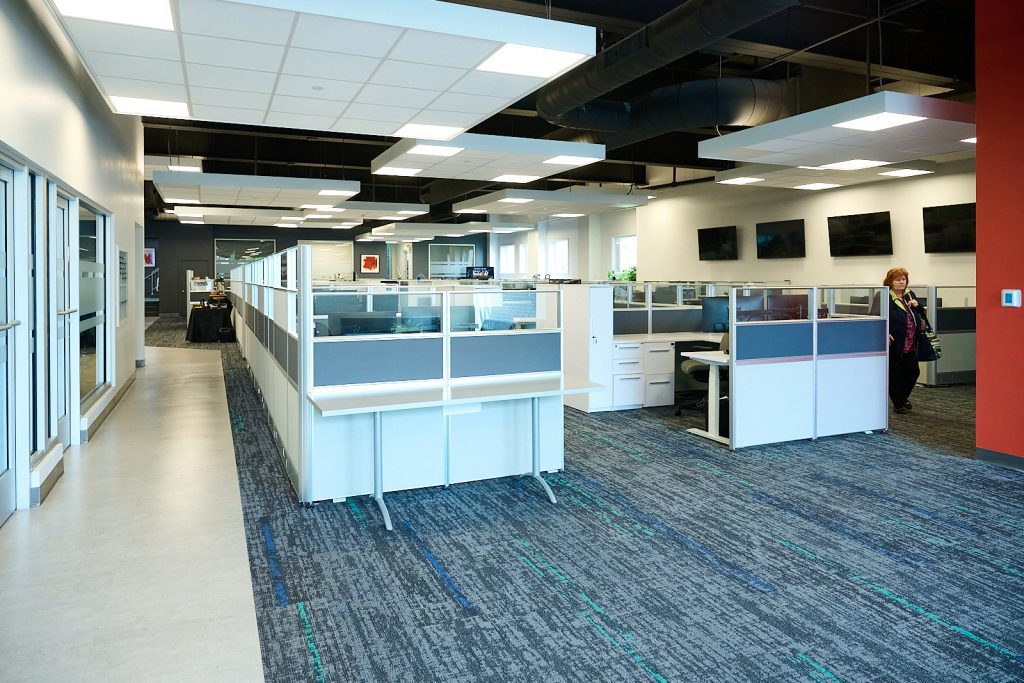 The Global Support Center for Fraser Advanced Information Systems is located in West Reading. The team at Muhlenberg Greene (MG) Architects assisted its fellow Chamber members with design solutions that garnered the 2023 Adaptive Reuse Building Berks Award.
Design Challenge
The business technology supplier's 24,048-square-foot building is in a landlocked urban setting. Poised for growth, the company plans included a future acquisition to provide more choices for office technology needs and expanded services. This required updating its floorplan for new open-work areas, offices, a staff kitchen and showroom space.
Services Provided
Project scope included a site survey followed by design services for the office renovations with the goal of expanding the open-office areas. Muhlenberg Greene Architects prepared schematic layouts for these renovations and several layout options to identify potential groupings for workstation configurations and interspersed collaboration spaces.
Solutions Reached
The schematic layouts included renovation to the existing break room space and conversion of the storage area to a showroom and kitchen. Designs also included increasing daylight harvesting with new windows in the office area and kitchen. Suspended ceiling clouds with integrated lighting and painted exposed structure opened the space while maintaining acoustical conditions for an office setting.
Questions and Information
Contact Jim Sarro at JimS@MG-Architects.com or 610-376-4927 if you have a question or need a solution to refresh the interior of your business.  See more photos of this project at MG-Architects.com.