By Aaron Gantz, Senior Director of Economic Development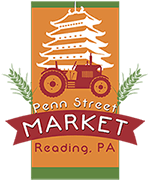 Did you know the Greater Reading Chamber Alliance (GRCA) manages the Penn Street Market? In 2018, our organization made a commitment to the continued revitalization of Downtown Reading, included in our strategy was the Penn Street Market. The Market is critical in a few ways. It activates the heart of Downtown Reading on a weekly basis throughout the summer months while also providing access to fresh, healthy food options.
While the Market continues to look and feel different this year due to COVID-19, the Market team is committed to continuing the mission to provide fresh, healthy food for the Downtown Reading community. To ensure the safety of everyone, there have been operational and procedural changes implemented in accordance with the Center for Disease Control and Prevention, as well as, those put forth by the Pennsylvania Department of Agriculture.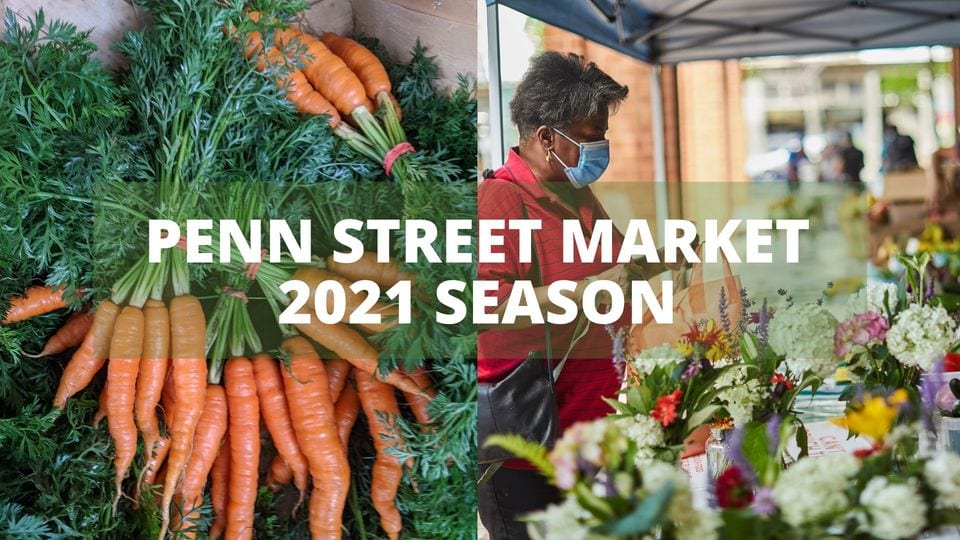 On Thursday, June 3, the 2021 season kicks off at a *NEW* and exciting location, 638 Penn St. Between, 6th and 7th Streets. The 2021 market season will feature Blue Mountain Academy Farm, Country Lane Poultry and Produce, and Rodale Institute Farm Shares & Farmers Markets. Though non-essential programming will continue to be on-hold, more vendors including food trucks and restaurants are expected to join the Market later in the season.
Access to Affordable, Healthy Food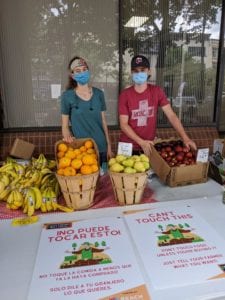 In 2013, a Food Assessment for the City of Reading was conducted to determine the extent of food access and insecurity. The assessment found that there are fewer grocery store establishments per 100,000 people than the rest of the state and country. To address access to healthy, fresh foods it is critical to continue to strengthen and promote the farmers' market network in the City of Reading.
Enter the Penn Street Market, where local, healthy and fresh foods are important pillars of the Downtown Reading Market. A central feature of the Penn Street Market has always been weekly SNAP nutrition education programming and demonstrations developed by The Food Trust of Philadelphia – Reading, PA team. While the team is not conducting educational programming at this time, they are still providing digital education opportunities including recipes.
Thanks to the ongoing support from The Friends of Reading Hospital, all shoppers are eligible for Berks Farm Bucks to increase their spending power for fresh fruits and vegetables. This is in addition to the matching programs offered at the Market:
Shop with your FMNP checks (WIC + S-FMNP) – every $6 check, receive $4 of Berks Farm Bucks
Shop using your ACCESS card at participating vendors – every $5 spent, receive $2 Berks Farm Bucks
Role in Revitalization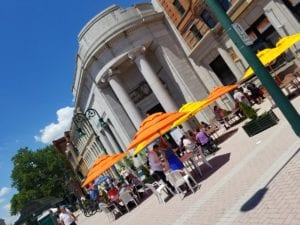 Studies have shown that farmers markets are key drivers of downtown revitalization. They inspire creative energy, promote foot traffic, utilize public space, support local agriculture, encourage walkability and nutrition, provide opportunities for social interactions all while targeting a variety of demographics.
If that is not enough, according to Lauren Suerth of the Department of Urban and Regional Planning in an article on Farmers Market Impact, "Farmers markets activate places and foster unique interactions. Oftentimes, they locate in underutilized spaces and they generate a dynamic flow of people into the area and within the place. Residents and tourists are attracted to markets for the ability to source food and goods from local farmers and businesses, but they also fulfill important noneconomic purposes. They are an engaging social setting where people meet over common interests and self-expressions."
Wouldn't it be incredible if there was so much demand of our downtown farmers market that we could transition the program into a permanent, year-round venue or if vendors decide to transition to their own brick and mortar storefront? Local farmers, producers and makers would have permanent representation in the heart of our Downtown Reading community as valued contributors to our ongoing success.
When + Where
Every Thursday starting June 3 through Sept. 30
10 a.m. to 2 p.m.
Penn Street – between 6th and 7th Streets (638 Penn Street)
The Market is for everyone! Connect on Facebook or Instagram @PennStMarket for regular updates or visit PennStMarket.org for more information on policies and procedures. We cannot wait to see you!