Downtown Background
Over the last two or more decades, downtown Reading has experienced disinvestment.  As a result, it has been challenging to retain businesses while also attracting new business and investment.  Decline has negatively impacted the perception of our downtown corridor.  Over the last year, there has been new energy and strategic focus on downtown Reading.  Our strategy was to create a walking tour highlighting available space and investment opportunities.  June 1st was selected based on other events happening in the city: World War II Day, Midday Café, and the First Friday Beer Garden.
The busy sidewalks brought new perspective of what can be for the 9 highlighted properties.  Reading-Berks Association of Realtors (RBAR) members benefited from showcasing their listed properties; community and government representatives benefitted from the opportunity to showcase their services as they relate to community redevelopment and downtown investment.  Affiliate members benefitted from the opportunity to engage decision makers invited by brokers and commercial agents.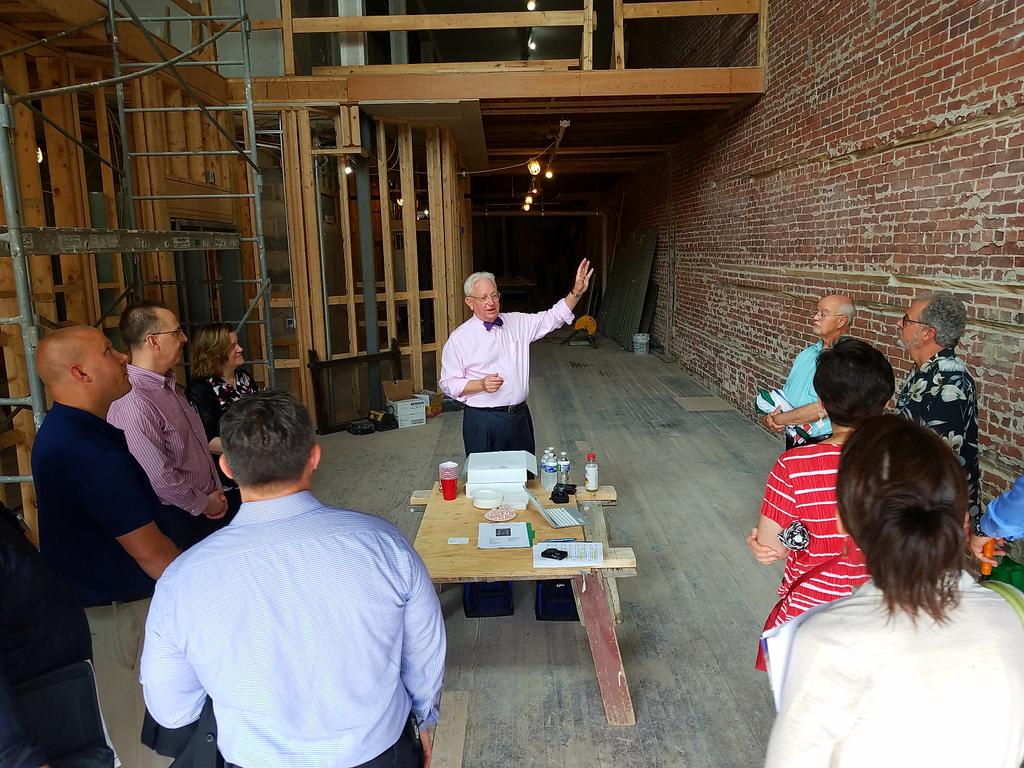 Outcomes
The goal of the event was to highlight the properties in downtown Reading which are for sale and lease.  We had over 70 people attend the property tour of the 82 people registered.  Next, we looked at the feedback from the participants in the event, and we received unanimously positive feedback.
The downtown property tour was a way for property owners in the city to show their properties to new people in a way which was not possible before.  Enthusiasm and celebration of the World War Two parade in tandem with our event helped highlight the city in a unique way.
To learn more about the properties viewed on the tour, click on the links below or contact:
Aaron Gantz, the Director of Downtown Revitalization: AGantz@GreaterReading.org 
Penn Square Properties (More info to come)