By James A. Sarro, AIA, LEED AP BD+C, GRCA Team of Experts for Architecture – Commercial/Industrial
If you own a commercial or industrial business in Berks County, chances are you might be operating inside an older building. Your existing building will see many changes over the years and can be assessed for plans to accommodate the inevitable maintenance and adjustments needed to keep up with the pace of business.
Recently, a client came to us who has been in their facility for over 25 years. They like their location, and don't have any plans to move. However, they had some new custom manufacturing equipment on order and expected to be on the shop floor within 12 weeks.
The equipment coming was large and heavy. Additionally, their current process flow would be disrupted to make room for the new technology. Finally, there were many stakeholders impacted, and with the equipment coming soon it was imperative to evaluate needs quickly. Doing this with a design professional asking the right questions brings faster and better solutions without the potential of straining relationships amongst the staff.
This client was provided with three potential design schemes to review with their team, and after review, they were able to select the one that met their needs.
Sometimes, owners have a series of buildings on the property that need an overall assessment for deferred maintenance schedules and pinpointing upgrades that will be required. They also may have plans for future growth or adaptive reuse of existing spaces into new uses for their business.
This type of facility assessment will include an overall site plan, a flood plain map if applicable, any building historical significances, and the general conditions of each building with an existing conditions summary that includes a narrative and photo journal of our findings. Engineering summaries to evaluate the mechanical, electrical, plumbing systems and could also include structural or other analysis that impacts current or future infrastructure.
Also included in a facility assessment is a list of code implications. If you work in a building constructed before 1990, it was built before the Americans with Disabilities Act (ADA) was passed. Thinking about physical barriers and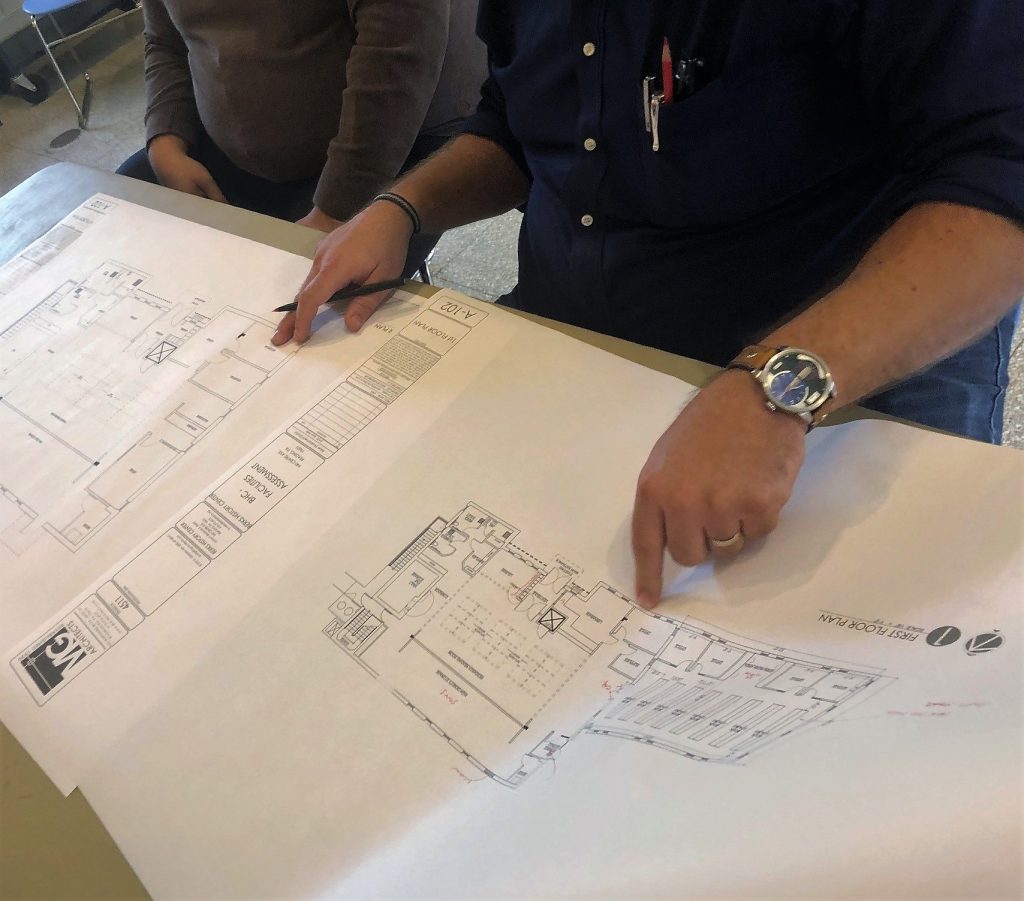 obstacles (such as inaccessible facilities or equipment) requires an understanding of these rules to provide reasonable accommodation. Architects provide the expertise and value for these types of projects, helping businesses within a reasonable budget.
Speaking of budget, at the conclusion of our Facility Assessment report, we'll furbish you with an estimation of probable costs and a recommended overall project timeline that you can use as a roadmap. If you'd like to move forward from there, we can help you with getting started on your maintenance, planning and design of your business location's future.
All GRCA members have access to the Team of Experts. Request a free 30-minute consultation with either James A. Sarro, AIA, LEED AP BD+C or another expert.
If you are interested in joining the GRCA Team of Experts, please contact Jackie Stiles, Director of Membership at JStiles@GreaterReading.org.