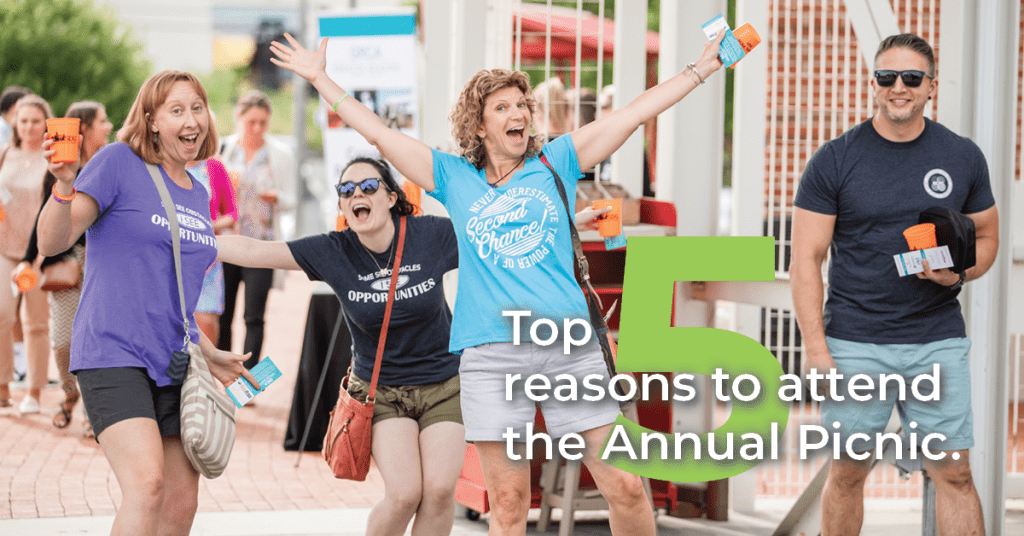 By Leah Fassnacht, Director of Communications and Marketing
The networking event of the summer is quickly approaching. Don't find yourself left on the bench! Here are five, excellent reasons to attend the Greater Reading Chamber Alliance's Annual Picnic.
Networking with Berks businesses: GRCA's Annual Picnic is a great place to meet your next big client. Last year, the event welcomed nearly 400 attendees — that's 400 chances to make meaningful business connections.
Berks Biz Homerun Derby: Watch local businesspeople step up to the plate and square off in this battle for the trophy and some bragging rights. A little competition never hurt anyone's pride, right?
New competitions: You take a block from the bottom and put it on top; you take a block from the middle, and you put it on top. You don't stop until the tower goes flop! You guessed it — JENGA! This time it's life-sized. So, get ready to tower above the competition.
Swag: Sponsors and GRCA always have something fun to take home – and this year GRCA is offering something new! What is it? You'll have to attend to find out. We are working to utilize our swag to make our events more sustainable.
Summer vibes: When you aren't watching the derby, you can take part in our dual cornhole sets, or life-size Jenga. Or snap a pic in our new photo booth provided by Zerbe Photography! The music will all be LIVE from two talented bands here in Berks:

Teacher's Pet – For more than 15 years, Teacher's Pet has performed your favorite hits from yesterday and today in local clubs throughout Pennsylvania, Delaware, New Jersey and Maryland. Founding members Bob Szajna and Dave Vagnoni have been playing music together since the 1970s, as members of The Midnight Cowboys, Phil Long & The Sticky Buns, and playing alongside Dave's dad in the Shorty Long Show (their hands-down favorite). In its current form, Teacher's Pet came together in May of 2021 when Caitlin Degler joined the band after years of Bob's hounding! According to Dave, "Caitlin has put a spark of youth into a couple of old guys."
The Milhouse Jaz Trio featuring Mark Dolinski on bass, Mitch Milanek on guitar, Mike Vought on drums and vocals and special guest Greg Wilson on sax have been playing the local music scene and corporate events since 2016. The Trio gives their unique interpretation to a wide range of jazz standards for your listening pleasure!
When: Tuesday, Aug. 9, 4:30 p.m. to 8:30 p.m.
Where: FirstEnergy Stadium, 1900 Centre Ave., Reading
Click here for more information and tickets.
Interested in sponsoring this event and having your brand featured in front of 500 Berks County business professionals? Contact Rachael Romig, Senior Director of Events and Special Programs, at RRomig@greaterreading.org or 610.898.7775.