Background
RADIUS Corporation is a premium toothbrush manufacturer located here, in the Greater Reading area.  RADIUS proudly manufactures in the USA.  They began in 1984 and moved to Greater Reading in 1988.  The Greater Berks Development Fund has had  a relationship with RADIUS Corporation stretching back to 1988 when we helped the company with financing when it relocated from Manhattan.  RADIUS's announcement  for the purchase and renovation of the old Kutztown Silk Corporation building was an exciting economic development opportunity.  We were able to assist the company with a $1,430,000 low interest loan from the Pennsylvania Industrial Development Authority (PIDA).  Additionally, the company will be remaining in Kutztown Borough and continuing to expand.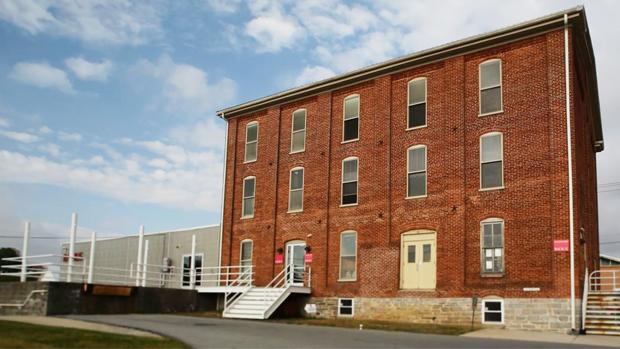 Commitment to Sustainability
The project will include the historic renovation of the 1898 former silk mill as a historic restoration that will provide a much needed aesthetic boost to the appearance of the property.   Kevin Foley, the founder of RADIUS Corporation, is an architect by training and is very focused on design.  The reuse of the silk mill will  not only provide a strong visual image to represent the company but also its reuse is consistent with the company goals of environmental friendliness and taking advantage of the existing built environment the community has to offer.  RADIUS has made a committment to the environment by using recylced materials, using solar power and using bioplastics, or plastics which come from renewable sources.  Their products show this committment as well; each brush has around 300% more bristles meaning it lasts nearly 3 times as long (9 months compared to 3 months for regular brushes).  Sustainability is a main part of their brand.  We are lucky to have an industry leader in sustainability like RADIUS in our area.
To learn more about how Chris Witmer and the Greater Berks Development Fund team can help your business relocate or grow, click here.