The Greater Reading Chamber Alliance (GRCA) announced today the retirement of Jim Gerlach, GRCA's President and CEO, effective at the end of this year.
"Jim has helped GRCA become the most stable economic development organization in the area and has pushed the staff to become the best version of themselves," said Dan Langdon, former GRCA Board Chairman.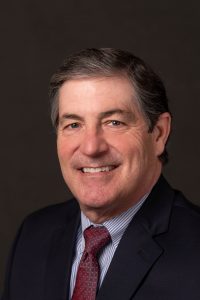 Gerlach began his GRCA tenure days before the lockdown caused by the COVID-19 pandemic. He led his first all-staff meeting over Zoom.

"We are thankful that Jim came in and oversaw the organization through the pandemic. He brought a calming leadership presence during a tumultuous time," said Jeffrey Rush, current GRCA Board Chairman.

Gerlach has agreed to stay on through the end of the year to ensure that GRCA and its staff accomplish everything they set out to do in the 2023 strategic plan. This will also ensure a smooth transition to the next organization head.

"I am committed to working towards the goals our organization has set for this year, as well as helping shape future goals. I am grateful that I had the opportunity to work with such a terrific staff who have accomplished a tremendous amount in the past few years," Gerlach said. "But I am most excited to have more time to be a grandfather to my grandchildren."

During his tenure, Gerlach led a company reorganization that created a more unified team. Additionally, he has helped lead the charge to bring passenger rail back to Berks County—serving on the Schuylkill River Passenger Rail Authority as chairman of its Community Engagement Committee and on the Franklin Street Working Group.

A committee, made up of local business leaders and community stakeholders, is currently being formed to lead the regional search for Gerlach's replacement.