The Greater Reading Chamber Alliance (GRCA) is pleased to announce a new chairwoman, vice chairwoman, treasurer and the addition of four new board members to the Greater Reading Chamber of Commerce and Industry (GRCCI) Board.
The board named Sara Kuzma-Stump, Director of Sales & Marketing, Suburban Testing Labs, Inc. as Chairwoman and Laura Haffner, Regional Bank President at Wells Fargo as Vice Chairwoman. Jack Gombach, McNees Strategic Solutions Group Government Affairs Consultant, was named treasurer.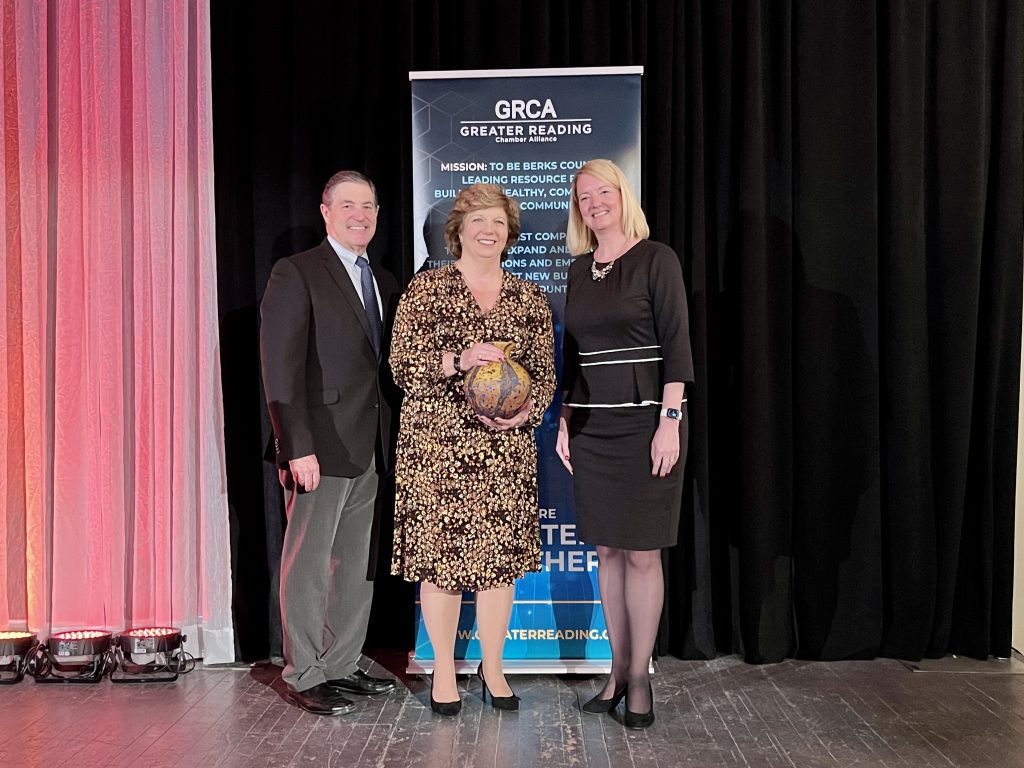 "The GRCA does great work to help businesses in our community grow. From training, networking, economic development support, and connecting companies to important resources, I'm so proud to be a chairperson of this great organization. When the Greater Reading Area thrives, our businesses succeed. We need to create a community where employees and potential companies recognize our area as a great place to live, work and play. And I'm excited to be a part of that." said Stump
Stump follows Michele Richards, Director of Treasury Sales at Fulton Bank, who becomes Immediate Past Chair.
"On behalf of the Chamber Board, we are extremely appreciative of the terrific leadership Michele provided over the last year. Her professionalism, common sense problem-solving, and dedication to the Berks business community were outstanding and helped move the Chamber to a higher level of service and accomplishment for both our members and the County's communities," said Jim Gerlach, President & CEO, GRCA.
Additionally, the Board welcomes four new board members: Alba Fernandez, Vice President Community Lender at Community First Fund; Ben Leisawitz, Partner at Barley Snyder, LLC; Mike Riley, Account Executive at EthoSource; and Stephen Bonner, VP of Operation at DoubleTree by Hilton Reading.