The Greater Reading Chamber Alliance (GRCA) is partnering with the U.S. Chamber Foundation and the PA Chamber of Business & Industry to offer the National Civics Bee Contest for any sixth-, seventh- and eighth-grade student in Berks County in public, private, cyber or homeschool systems. The National Civics Bee program was started by the U.S. Chamber Foundation in 2022 and expanded to 10 states,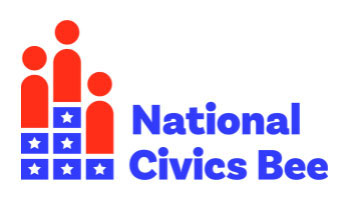 including Pennsylvania, in 2023. The goal of the National Civics Bee is to encourage middle-school-age students to seek a better understanding of civics and the process of government.  
To enter, students are asked to write a 500-word essay about how an issue in their community can be solved using civics. Essays are to be submitted online at tinyurl.com/yc7tzc5h by Feb. 24, 2023, and must be in English. There are six local contests being conducted in Pennsylvania so students will need to select one local event to participate in. All contest rules and requirements are available on the submission site. The essays will be judged anonymously by Berks County business leaders. The students who submit the top 20 essays will be invited to participate in the local Civics Bee Contest to be held April 12, 2023, at the Reading Area Community College Miller Center for the Arts, 4 N Second St., Reading.
During the local Civics Bee, students will answer multiple choice questions via a provided electronic device. All Civics Bee participants will be provided a study guide to help prepare for the event. There will be three rounds of questions, narrowing down the field to the top three student contestants. The top three contestants will receive cash prizes with third place winning $250, second place winning $500 and first place winning $1,000. The top three students also can participate in the statewide Civics Bee contest conducted by the PA Chamber of Business & Industry June 5, 2023, in Harrisburg. The top three statewide winners will be awarded additional cash prizes and will have the opportunity to participate in the National Civics Bee being conducted by the U.S. Chamber Foundation later in the year.
If you have questions about the program or would like copies of the student, parent, or curriculum guides and essay writing template, contact Katie Hetherington Cunfer, kcunfer@greaterreading.org, 570-590-3777.