From restaurants and retail, to banking, real estate and professional services, Latino-owned businesses in Reading are a diverse and growing segment of our local economy. Nationwide, the growth of Latino businesses rapidly outpaces the U.S. average. According to the Stanford Latino Entrepreneurship Initiative, which collects survey data from Latino-owned businesses across the country, Latino businesses grew 34% between 2009 and2019, compared to 1% for all business owners in the United States.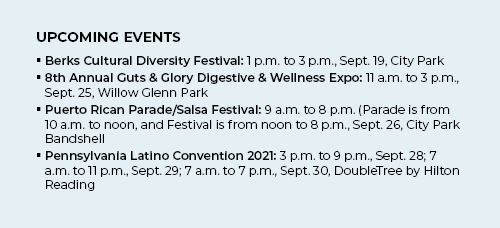 Entrepreneurs are Welcome here!
If you are ready to start your own business in Greater Reading, you will discover a robust number of programs and providers to help you get started:
Latino Small Business Support
Beyond serving the entrepreneur and start-up, many of these organizations also focus on the specific needs of the Latino small business owner. Recently, a consortium of providers launched the Latino Business Outreach Network, (LBON), to address the hurdles small business owners face when seeking support or investment to expand their businesses.
The LBON is supported by the Wyomissing Foundation and coordinated by the Berks County Latino Chamber of Commerce. The consortium's current partners include Greater Reading Chamber Alliance, Community First Fund, Latino Business Resource Center at SBDC Kutztown University, Berks Latino Workforce Development Corporation and the Berks Launchbox, represented by Penn State Berks/Penn State Health St. Joseph.
The mission of the network is to engage the collective knowledge and resources of the partners to identify and address the current barriers to growth, which may be related to financial, technical or professional needs. For more information about the Latino Business Outreach Network, please contact LBON Coordinator Josephine Torres-Boykins, Berks County Latino Chamber of Commerce.