Today we are going to look at one of the investors of GREP, Bonnie Sussman-Versace, recent endeavors. Bonnie recently released a cookbook titled Recipes for Thoughtful Leadership and Healthy Culture. To put this cookbook in context, Bonnie is currently the CEO of Focused LLC, an executive coaching and leadership training.
Background
Bonnie has over thirty years of experience from being a successful business owner to mentoring non-profits. For the last ten years, she has focused on working with companies to enhance culture and improve performance.
A Cookbook?
Bonnie takes a non-traditional approach to this cookbook. She blends a fusion of real and delicious recipes with recipes for success in the workplace. This unique balance truly makes this book stand out as a one-of-a-kind. She notes that a healthy culture is the foundation of a successful business. This is no different than cooking. If one of your key ingredients goes bad, the recipe will not be successful. Building upon a strong foundation helps not only in life, but in cooking too. She focuses on 6 main categories: culture, nurture, learn, practice, live it and lead it. Whether it is recipes or leadership lessons you are looking for, you are sure to find both.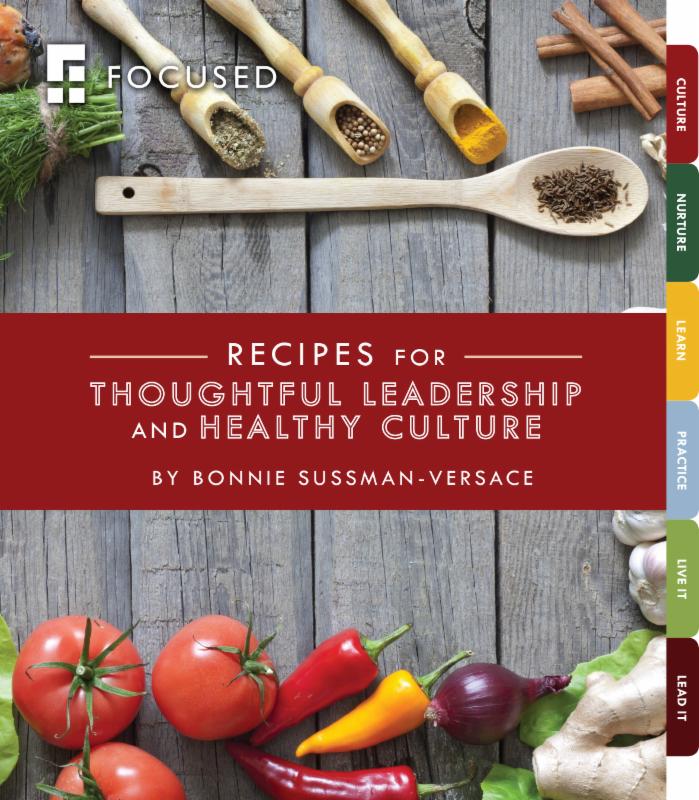 The book was originally published in parts through the Lehigh Valley Business Journal, but it is now available as a stand-alone work. Be sure to check out her book and be on the lookout for the next entry in the Investor Spotlight series! Click here to learn more about Bonnie's company and her book!