By Rachael Romig, Senior Director of Events & Special Programs
Join Berks Women2Women in October for a celebration of empowerment and inspiration! The Evening of Empowerment brings together more than 200 people and always offers a takeaway to immediately help you develop professionally and personally. This year let's think deeper about women, and roles in the workplace and leave with a book in-hand to lean in, out or up.
"Leaning Out: The Truth About Women, Power, & the Workplace"
Former Google and Facebook executive, Marissa Orr, offers a compelling answer to the question few dare to ask: What have we gotten wrong about women at work?
Based on in-depth research and personal experiences, Orr shares her journey as a single mom of three trying to find success in her 15-year career at the world's top tech giants. She gives an insider's look at the systemic dysfunction inside today's most progressive organizations, providing a revolutionary new perspective on why there are so few female leaders in corporate America. She doesn't simply present a counterargument to modern feminist rhetoric but offers a revolutionary path forward to change the trajectory of the lives of women and men in the corporate world and beyond. Featured in Forbes, Fox, Yahoo! Finance, and CNBC, "Lean Out" is not simply a retort to Sheryl Sandberg's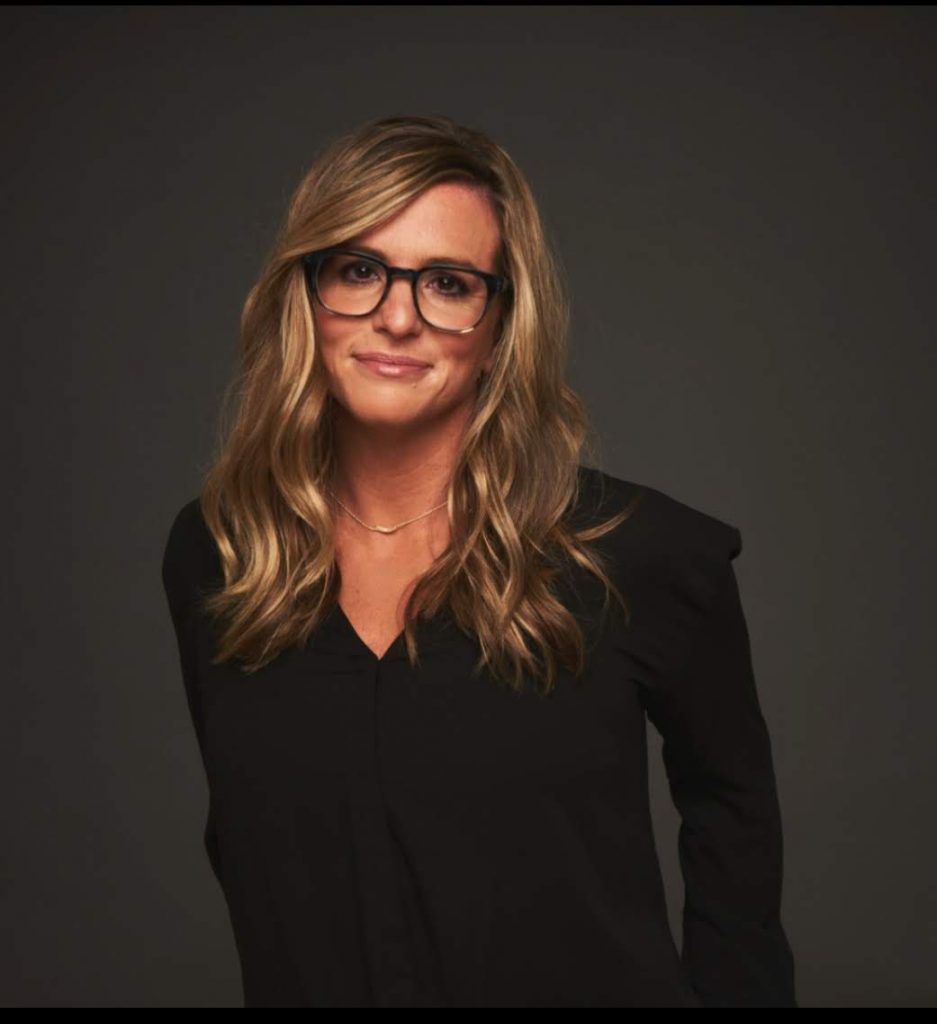 "Lean In," but a revolutionary path forward with the power to change the lives of men and women in the corporate world and beyond. With "Lean Out," Orr provides a fresh voice for a new generation of thinkers.
About the speaker
Marissa Orr is a former Google & Facebook executive, bestselling author and leadership speaker. Spending 15 years working at today's top tech giants, she has conducted talks for thousands of people in the United States, Europe, and Asia-Pacific, at companies and universities such as Google, Twitter, Pace University, New School, American Express and more.
Orr doesn't like the comparison between herself and the former chief operating officer of Facebook Sheryl Sandberg, author of the book, "Lean In." In fact, "Lean Out" wasn't her title for her book, which challenges the ideas of Sandberg and others that women need to be pushing their way toward the top of the business ladder. Instead, she explains how women need to find out what they're passionate about and forge the careers they want. They need to let go of the ideal of being the CEO, CFO or COO of a major Fortune 500 company — if they don't want to be one.
There are many ways you can lean out, and they aren't all what you think. Orr suggests understanding your main character. The greater your self-awareness, the greater your ability to
know what you need and want from your career and choose which stories to believe. Lean out doesn't mean quit your job, reduce your ambition or lower your standards. It means leaning out of anyone else's story of who you should be, what your career looks like or how you measure success. Leaning out means rejecting dogma and rhetoric and defining success on your own terms.
Originally from Miami, Orr received her Master's degree in Decision and Information Sciences from the University of Florida. Her best-selling book, "Lean Out: The Truth About Women, Power, & the Workplace," was released by HarperCollins Leadership in June of 2019.