IDEAS TO EXPAND YOUR WAREHOUSE'S FUNCTIONALITY WITHOUT MOVING
By James A. Sarro, AIA, LEED AP BD+C, GRCA Team of Experts for Architecture – Commercial/Industrial
Since 1920, MG Architects has built a reputation for thoughtful design, detailed project documentation, and quality service for our clients.
We help businesses, developers, municipalities, and educational facilities imagine and create opportunities through adaptive reuse, historic restoration and progressive new construction projects.
From studies and assessments, through the completion of construction – your next project can leverage built assets or generate new spaces – to meet current and future needs.
Here are some ways you can expand the functionality of your warehouse without moving to a new location.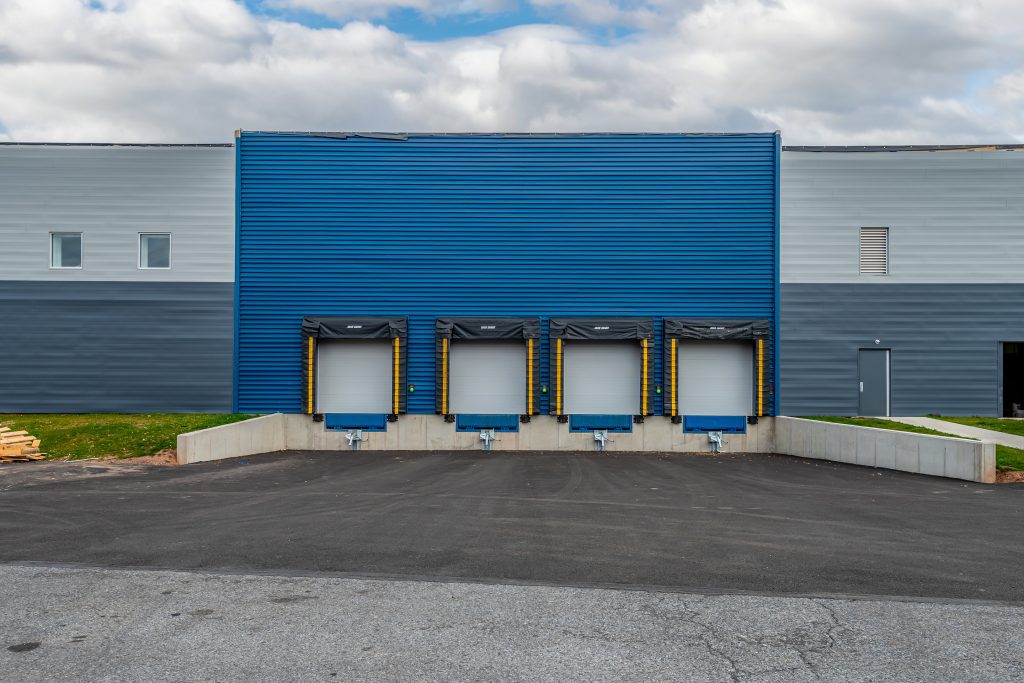 Additions and More Loading Docks
A planned addition to a structure that is a combination of traditional and pre-engineered building construction is always a possibility. Including a loading dock renovation to a pre-engineered metal building (metal panel over an engineered steel structure) can be included as part of the project.
For a loading dock bay installation in the pre-engineered section, I've been able to remove the insulated metal panels and reinforce the existing pre-engineered structure from the inside by adding steel columns and additional girts. This allows me to not only support the new wall panels and loading dock doors but the remaining panel as well.
Just as important as the loading dock bay is the truck well. We remove a portion of the existing foundation, excavate, and underpin, and create a new concrete foundation for the loading dock well.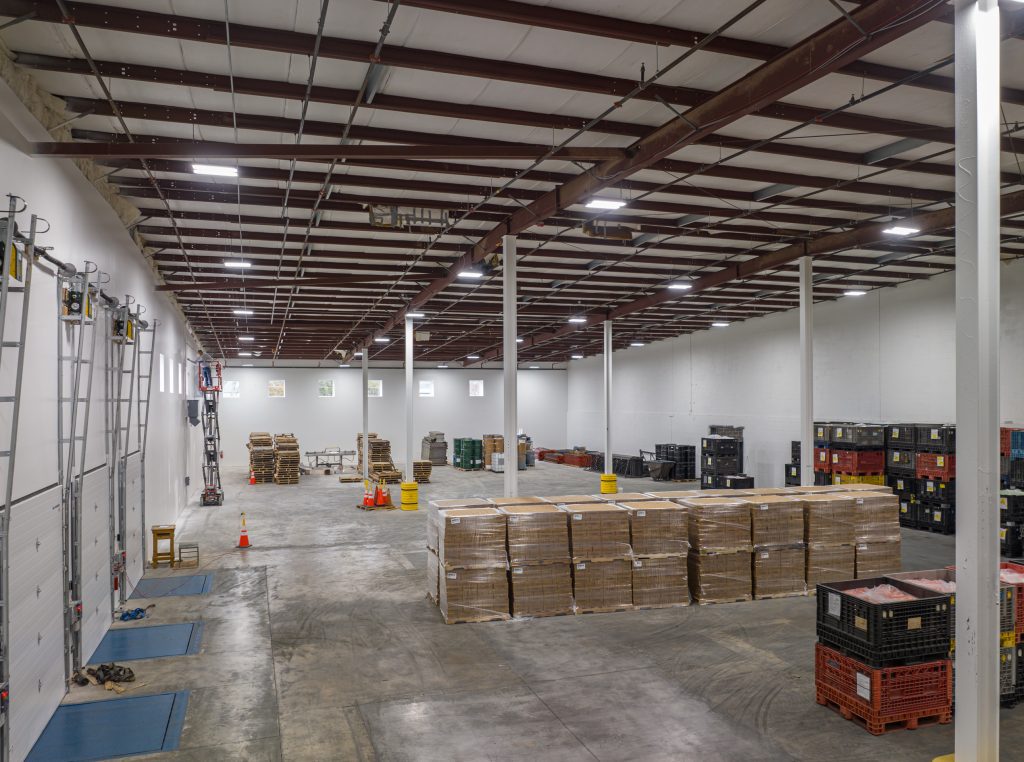 Space Planning
Layouts change over time as new pieces of equipment are brought in to improve productivity. In order to accommodate new equipment pieces being delivered to your building, our team aids in how they are to be installed.
MG Architects takes a holistic look at the entire building and the possible reconfiguration of spaces. We investigate possible locations for the new equipment, including the possible creation of a new room to house the new equipment. We can also take a holistic approach to the possible design options for the whole building, a clean sheet of paper if you will. In this case, we will investigate options to relocate the office space to other areas of the building, including the possibility of utilizing the newly created space resulting from the space use study.
Tenancy Accommodations
Building Owners strive to maintain tenancy for their facilities. Throughout the course of business, there will be times when an existing tenant requests alterations to space to accommodate their needs, or a new tenant is looking to move into your available space.
Getting professional Design Services for improvements creates the best outcomes for long-term gain in the tenant-owner relationship. Architects first meet with the stakeholders to establish final design parameters, then will verify existing conditions, and provide code reviews. At the end of the design process, owners have the necessary schematic design options to get started.
BOMA
The Building Owners and Managers Association has a set of Standards for measuring spaces, which includes Leasable Area. Leasable Area is a term used in the BOMA Standards to identify the portion of a floor or building for which a tenant will pay rent. It is loosely defined as the sum of the tenant's area and the tenants share of the common or shared spaces (amenity and service areas). Our team can provide BOMA calculations for Useable Areas and Leasable Areas so building owners can explore options to maximize tenancy.
Deferred Maintenance
Deferred maintenance planning to replace aging equipment and infrastructure is something that all facility managers need to consider. All materials have a finite lifespan and planning for the future guards against unexpected work stoppages. Some of the components within the plant are most likely original and are being maintained with replacement parts and repairs, although it is getting harder to find parts for some pieces of equipment due to their age. Other components, when past their useful life or no longer running efficiently, require replacement. Future maintenance planning can be integrated with production schedules for HVAC, production equipment, roofing, moisture infiltration and other building envelope concerns.
Solar Panels
Some buildings have enough daylight exposure to warrant renting the roof for a solar farm. Leasing the roof where a separate tenant company harvests the energy collected and resells it is part of a new sustainable design initiative that building owners can consider as an option to maximize their tenancy.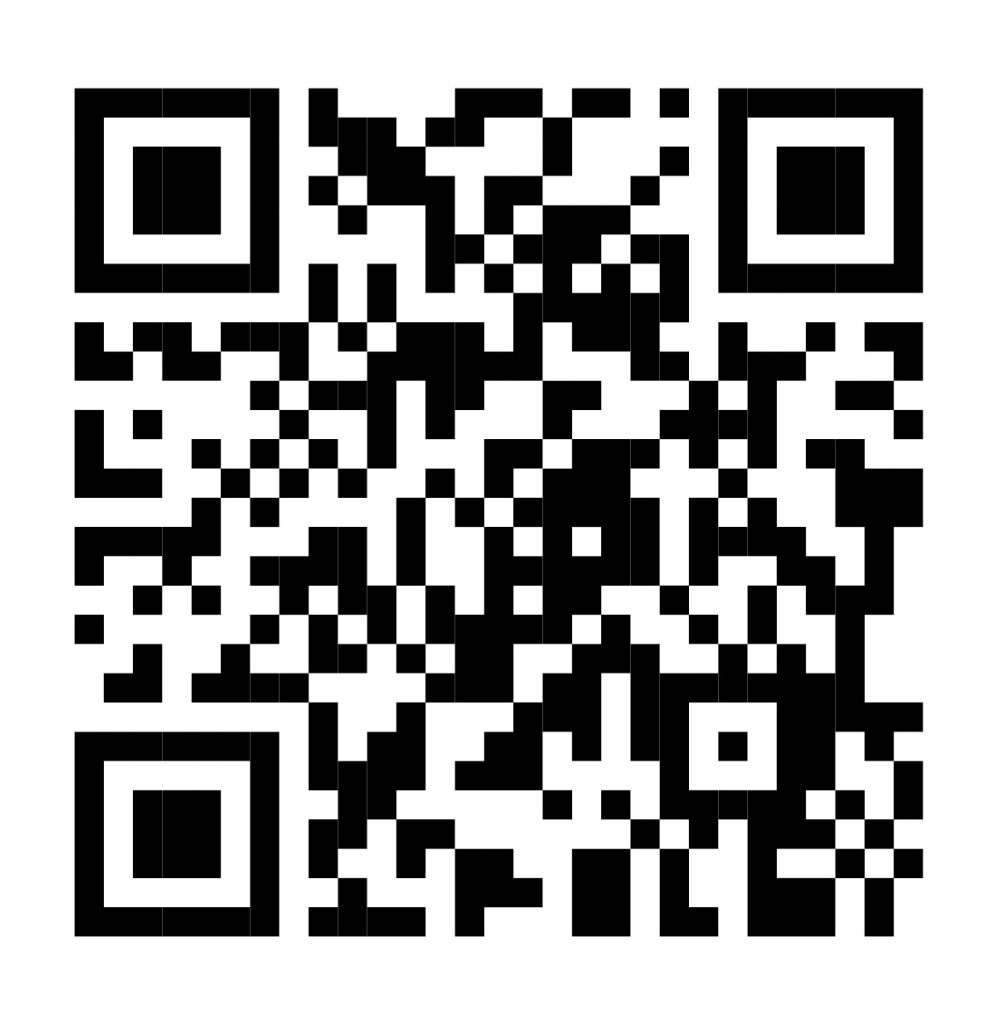 Interested in learning more?
See more videos about loading docks and warehouse upgrade projects on our YouTube channel.