By Trish Doll, GRCA Team of Expert for Marketing Services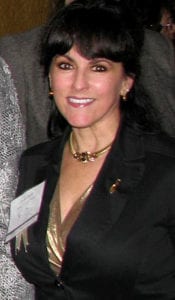 Trish Doll founded Publicity Works, an award-winning, energetic PR-Powered Advertising & Marketing Agency, representing a diverse local, national and international roster of clientele, from entrepreneurs to global corporations. Since its inception in 1990, the agency, state-certified as a WBE woman-owned business enterprise, has prospered steadily and has built an enviable reputation of blending strategic, PR-based marketing with breakthrough, award-winning ideation! This unique approach has been the basis of the agency's phenomenal evolution and excellent track record in results-oriented marketing. Its commitment, as recognized by creditable testimonials, is to provide clients with memorable, extraordinary service and documented results. Known for her positive tenacity, humanitarian spirit and PR-savvy marketing, Doll has been featured and honored in numerous media including Forbes, USA TODAY and PR WEEK and held the top 5% most viewed LinkedIn profile recognition.
My Marketing Philosophy, "Your Brand Must Work Before the Publicity Works!"
I believe all successful brands are works in progress. Your brand must continually evolve to stay relevant and build new connections. Always innovate, and do so while remaining true to your purpose and vision.
It's important to develop your differentiation before planning any in-depth promotion or media exposure. This will allow you to harness your business's full marketing strategy potential while building your story.
Marketing is not a battle of products or services, it's a battle of perceptions*
All that really exists in marketing is the perception of you and your business in the minds of your prospects, customers, and the media.
Do you know how your brand is perceived in today's hypercompetitive marketplace and social networks? Is your brand trustworthy? Is your product or service a first? Your marketing strategy is defined by how your customers will see, think, and feel about you and your brand.
It's really that simple. It's pure public relations which, in turn, equals public relationships.
Benefits sell, features and facts do not
Because there are so many products and businesses competing for prospects' attention, your marketing approach and message must rise above the noise.
It's not enough to say you're the best — you have to ask yourself why you believe so. How does your product or service truly benefit the customer?  How are you positioning yourself as a valued expert?
Creating Marketplace Perceptions that competitively SELL your Story
Public attitude and perception determines the success of a product or service. You should create your marketing plan based on what your products and services will do for your clients (the real news value). This will help develop the Unique Selling Proposition (USP) of your brand.
Success with the press
The credibility of media exposure with its third-party endorsements can drive a total marketing program. Much of your success with the press is determined by your USP. Ask yourself why a reporter should care about your story?
For example, describe how your new product or service solves a problem many people are currently experiencing. A news release isn't a vanity product. It should primarily be of value to a media company's readers and subscribers.
With a new or renewed understanding of your brand's USP, you'll experience cost-effective marketing with enhanced name recognition and credibility. You'll also enjoy increased word-of-mouth, and the referrals and sales that come with them.
Key questions to help you define your marketing efforts 
What consumer buying behavior do you wish to generate or alter?
What target marketing and media audiences will help accelerate this change?
What beneficial message do you want your target audiences to receive?
What points of your message do you want your buying audience to understand most?
Does your overall message work with your image and goodwill?
How are your internal business operations? How are customers handled?
Once the answers to these questions are developed, and then implemented, your well-defined, competitive message strategy will now become an essential marketing tool in your business plan.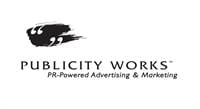 After 10 years of corporate, retail, news reporting and ad agency experience prior to founding Publicity Works, I've enjoyed an additional three award-winning business decades, celebrating 30 years in the Works! So much has changed in the world, but one thing remains the same: My energetic commitment to my clients, communities, and the Greater Reading Chamber Alliance (GRCA) as an active Chamber member volunteer and expert since 1992.
I'd love to hear your story and provide a free review of your business's new or refreshed marketplace brand positioning. Business success starts with the right positioning!
Learn more about our services by contacting Trish Doll, owner, at tdoll@publicity-works.com
All GRCA members have access to the Team of Experts. Request a free 30-minute consultation with either Trish Doll or another expert.
If you are interested in joining the GRCA Team of Experts, please contact Jackie Stiles, Director of Membership at JStiles@GreaterReading.org.
*Excerpt, The 22 Immutable Laws of Marketing, Reis & Trout