Background Information
The Plug is a shoe store in Reading, but it is really much more than that.  Cultural icons like Michael Jordan and Kanye West release shoes multiple times a year, and the demand is always greater than the supply.  That is where stores like The Plug fit in.  The Plug is a reseller of specialty shoes.  The owner, Tyler Simmons, does business a bit differently: he does not just invest in products, he invests in his community.  Tyler was born and raised in Reading and decided to open a business surrounding his passion, shoes.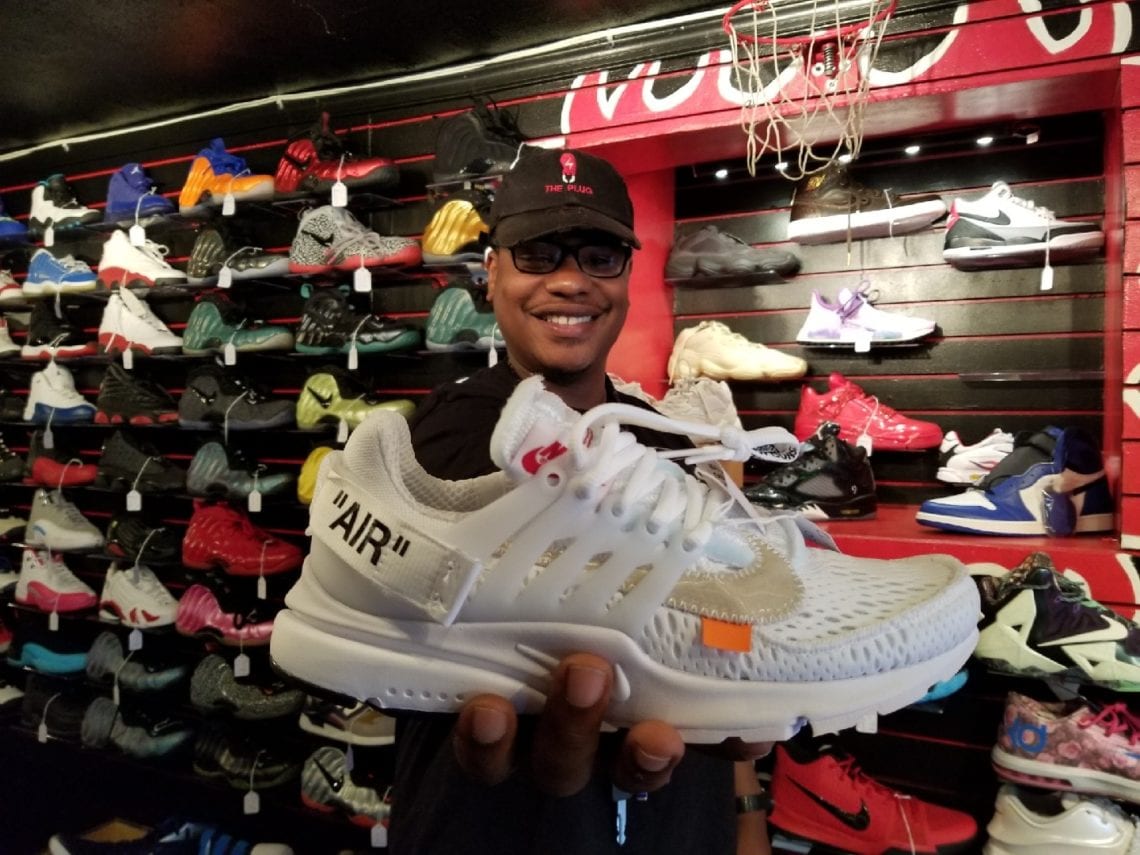 Newsworthy Story
Tyler is motivated by the youth of his community, and he wanted to give local kids a reward for working hard in school.  In his Plug Bus, the mobile version of his shoe store, he traveled to the 13 elementary schools in the Reading School District to deliver shoes to the hard-working students of Reading.  This is where the Emmy-Nomination comes in.  WFMZ-69 News originally ran this story in December.  The story eventually made its way to CNN, where it won an Associated Press Award.  Now the story has been nominated for an Emmy Award in the "General Assignment Report Within 24 Hours" News category.  Here is the picture Tyler posted when he learned of the nomination.  When speaking to Tyler, he mentioned the impact this has had on some of the students, even sharing a letter he received (see letter below).  This extra incentive has helped several kids to study harder and work harder for a new pair of shoes.  The idea is that the shoes show the kids an immediate reward; however, Tyler knows that the extra work and time they put in to get those good grades are really what pays off in the end.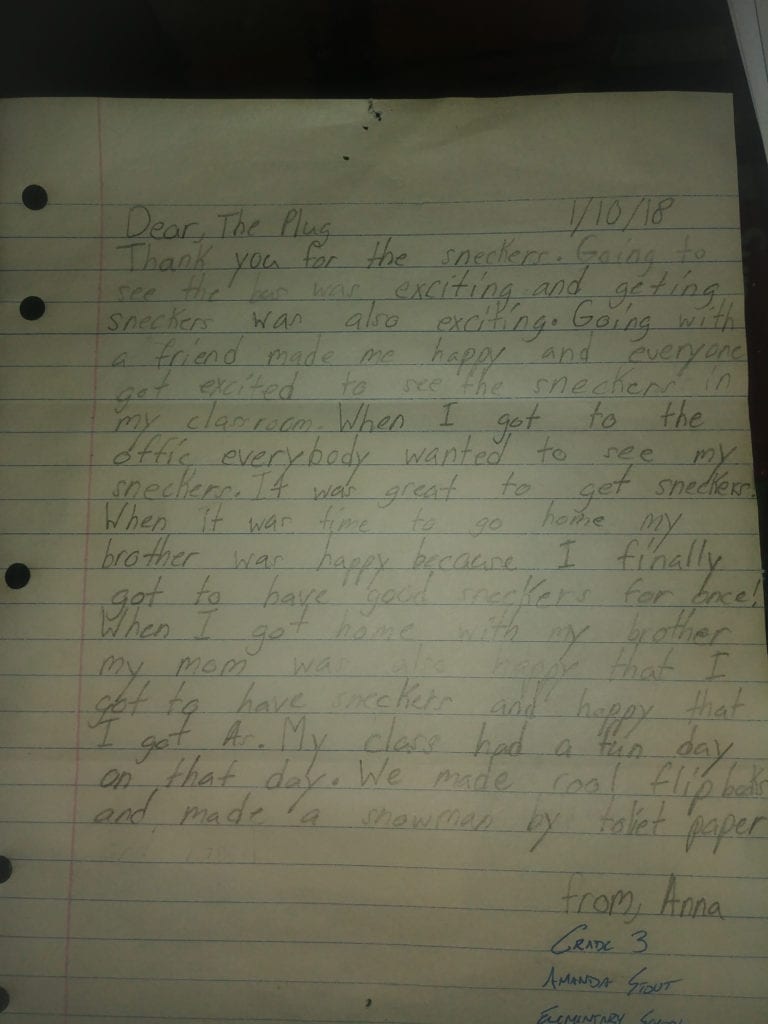 Anything is Possible
Tyler's message since the start of his business has been anything is possible.  After receiving this news, it truly exemplifies that mantra.  He uses social media extensively to network and attract new customers on his store's Instagram page.  He's sold shoes to everyone from a data person at GRCA to major music moguls.  Shoes are an important part of American culture and everyone needs their plug.