COVID-19 Mapping Tool
These past few weeks in quarantine have been challenging and stressful. We are finding ourselves cooking more at home. If you're longing for variety beyond your kitchen, support a local business for take-out or curbside pick-up. It not only helps our local economy, but also your desire for variety.
GRCA's latest tool is the COVID-19 Mapping platform. This platform, found on our website, is provided by our GIS Planning partners to help engage and get business information out to the community. Right now, more than 70 different businesses have entered information and hours of operation to show they are still open and working in these unusual times.
Supporting Local Members
Our members in the food service field can help you spice up what you're serving tonight. Using the mapping tool to look at some of the great food options Greater Reading has to offer, Café Sweet Street catches my eye. When you get onto their website, CafeSweetStreet.com, you are greeted with the logo of another wonderful member, Delivery Dudes! Delivery Dudes is currently offering a special code to all GRCA members on the Hot Deals page of our website. Be sure to grab the code and use it when supporting local businesses.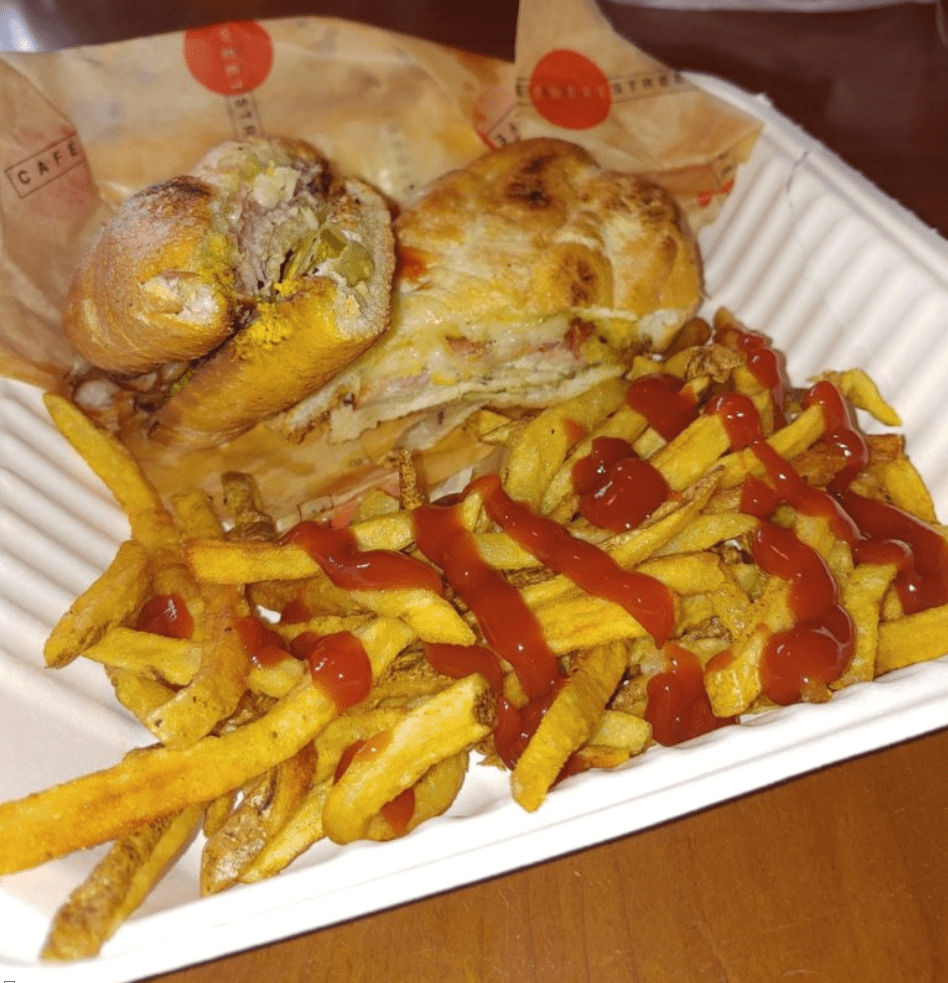 I ordered the Cuban Sandwich with a side of their delicious fries for lunch. I also placed an order for dinner of their Café Spanakopita. Each of their Café Take Home Meals serve two people, are only $20 and come with two individually wrapped desserts! No dishes to clean up, no worries about cooking after a long day, Café Sweet Street can take care of all those worries. Delivery Dudes brought my order straight to my door, and I was able to continue working hard while supporting the local businesses we so love.
For your next meal, check out our mapping tool and see if your favorite restaurant is listed as operational. If they are aren't, let them know about this option so they can be added to the site.
If you have any questions or need assistance with uploading your business' information, please reach out to Derek Harris at 610.898.7789 or DHarris@greaterreading.org.