By John Stetler, Director of Kutztown University SBDC
Do you have goals for your business? To start, grow or prosper? The barriers faced by businesses in normal times are worrisome, yet because of the pandemic you can add on health concerns and changes in the economy. Your challenges might be financial, operational or both. You might be concerned with new policies, access to capital, quality workforce and remaining viable and visible. New roadblocks have come to the forefront, like cleanup/sanitization costs and changing market demands. As an entrepreneur, you know that with challenge comes opportunity. Kutztown University Small Business Development Center is your opportunity partner. We are designed to provide a wide array of services at no cost for businesses operating in Berks, Chester, Lancaster, Lebanon and Dauphin Counties.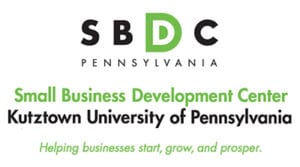 Now that we have your attention, what are your most pressing business needs? The Kutztown SBDC services include, but are not limited to, assistance with financial and business plans, HR, marketing, strategic planning, organization structure and information technology. Specialty programs and technical assistance include information on international trade, government procurement, venture capital and equity funding, WEDNET grants and rural development. We provide courses, workshops and webinars, both in-person and online, and bi-lingual assistance via our Latino Business Resource Center.
Join us to celebrate the luck of the Irish AND SBDC Day March 17. We are offering two in-demand webinars, including Top Digital Marketing Trends for 2021 and How To Protect & Grow the Value of Your Business During a Pandemic. The KUSBDC also participates in Entrepreneurship week. We have scheduled events and webinars the week of March 23 to March 26.
In addition to our March 17 workshops, we offer:
8-Week skills for success bilingual webinars in the Spring and Fall
Engage round-tables for businesses
WEDNET trainings and grant processing
Intro to e-commerce, how to boost sales, business valuation basics
Women and minority-owned businesses and obtaining certifications
Social media strategies, pre-business planning, financial advising and auditing
Applying for funding, Paycheck Protection Programs (PPP), EIDL loans
Our services provide a great return on your investment. We understand your challenges, AND your opportunities and are willing to go the extra mile to help your business thrive. There are many analogies for success after challenge, however, the one that has stuck with me lately is related to basketball.  You will miss 100% of the shots you don't take. We encourage you to take that shot and use Kutztown University SBDC to turn challenge into opportunity.