By Julie Larison, Senior Director of Membership Services
Certifying your minority-owned business enterprise (MBE) will require some time and effort, but the opportunities you gain as an MBE certificated business will be worth your energy. As a certified MBE, your business will be listed in the national supplier database, providing instant access to companies that want to source your product or service. It also opens doors to new networks and free consulting and technical assistance from state and federal agencies.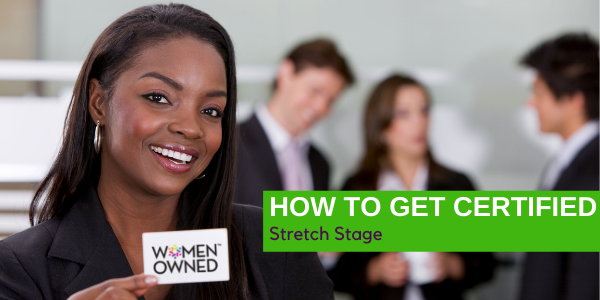 "The benefits of these certifications enhance our ability to provide products that enable our customers to grow, compete and thrive." – Ivette Parker, Grant Manufacturing and Alloying, GRCA Member
Take advantage of the pipeline of government agency and corporate supplier diversity programs by certifying your business as minority-owned, women-owned or veteran-owned. For more information about the certification options, process and benefits, visit one of the following agency websites.
Resources to Assist in Certification
Eastern Minority Suppliers Development Council (EMSDC)
EMSDC certifies and connects minority-owned businesses (Asian, Black, Hispanic and Native American) throughout Pennsylvania, Southern New Jersey and Delaware. The council fosters the development of minority business enterprises to better align them with corporations.
EAST – Women's Business Enterprise Center (WBEC)
WBEC is an advocate for women business owners and entrepreneurs in Pennsylvania, from Pittsburgh to Philadelphia, as well as Delaware and Southern New Jersey. It promotes innovation, opens doors and creates partnerships that fuel the economy through the certification.
Southeast PA Procurement Technical Assistance Center (PTAC)
PTAC offers free technical assistance to get your business certified, as well as one-on-one counseling, workshops and access to a bidder database.
Provides resources for certification and connects you to the national and local network of agencies that can assist you with the certification process.
SBA's Veteran assistance programs offers information on special programs available for veteran-owned businesses, including access to federal contracting awards and surplus personal property. Also check out the Office of Veterans Business Development.
SAVE the DATE!
March 15
3 p.m. – 6 p.m.
Abraham Lincoln, Reading

Connect with other minority-owned, small businesses and learn more about the "why" and "how" of certification. Network with companies that are committed to hiring minority-owned businesses. For more information, email SHARE@greaterreading.org.