Continuing down the road from last month's West Reading blog, Sinking Spring's main business section also sits on Penn Avenue. The businesses highlighted below are in and around the Sinking Spring area and are new or opening soon. They are great additions to the local community and could be your next favorite store or way to spend your free time.
Let's explore some of the movers of Sinking Spring's budding revival.
The Toll House Shoppes are an area where new businesses have begun to flourish. Along Penn Avenue, small boutiques and restaurants have always been popular, but now we are seeing more movement. Arts and craft stores like Three Birds Inspired take roost in the Shoppes. They offer group painting events like pallet painting, group painting and sell local artist and craft pieces. It is the perfect place for your next girl's night out or adult birthday party (BYOB). They also are a certified Dixie Bell Mineral Chalk paint retailer. It is perfect for furniture and comes in 64 different colors! Check them out @threebirdsinspired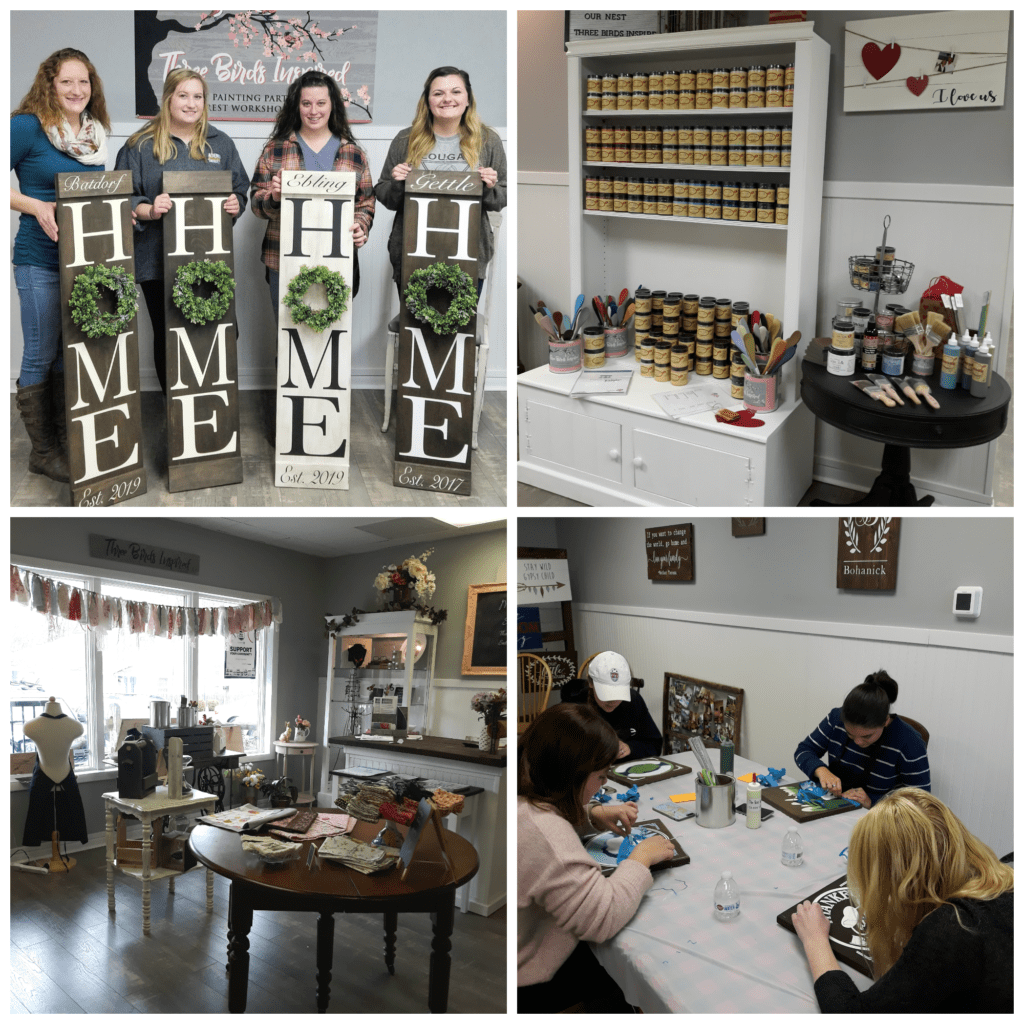 One of the newest shops to open on Penn Avenue is Void Vintage, Berks County's largest vintage clothing store. They sell everything from Phish tees to Allen Iverson Jerseys. Their Instagram, @voidvintageshop always highlights their latest pickups and deals. Whether you're looking for that one t-shirt you had in high school or looking to find a new favorite piece. The owner, James, is always out looking for new items for the store. You're sure to find something different every time you go.
What's coming next?
Much like West Reading, there are other businesses currently under construction but coming soon!
Up the street from the Void Vintage is the newest project, the Weaver's Ace Hardware store. Built on the area which used to be Spayd's Nursery, the new Ace Hardware building is expected to be finished by the end of Q2 2019. The building will be around 13,000 square feet and will add to the locally owned businesses dotted all along Penn Avenue. Ace Hardware is a locally-owned, more community and customer-focused hardware store in comparison to Lowe's or Home Depot.
A well-known and beloved business from West Reading, Go Fish, will be opening their new restaurant at 301 South Hull Street in June 2019. Go Fish built up a large following in West Reading until a fire destroyed their storefront. That location now is home to the new Beer Wall featured in last month's What's New: West Reading blog post. This location will be much larger than their previous space and will continue to offer their high-quality food and great atmosphere.
If you are a new business in Greater Reading and see development happening in your area, reach out to Derek Harris to be featured on the next installment of our What's New blog series.
Email: DHarris@greaterreading.org
Phone: 610-898-7789