The Pennsylvania Industrial Development Authority (PIDA) announced a limited-time drop in the interest rates for economic development loans to businesses. The PIDA program offers low-interest loans to eligible businesses that commit to creating and retaining full-time jobs.
Right now, PIDA's interest rates have been lowered to as low as 2.5% for real estate and 3.5% for equipment financing for any PIDA borrower whose loan application is received on or before June 30, 2019. These interest rates are well below market! Depending on the project, rates and terms can be fixed up to 15 years.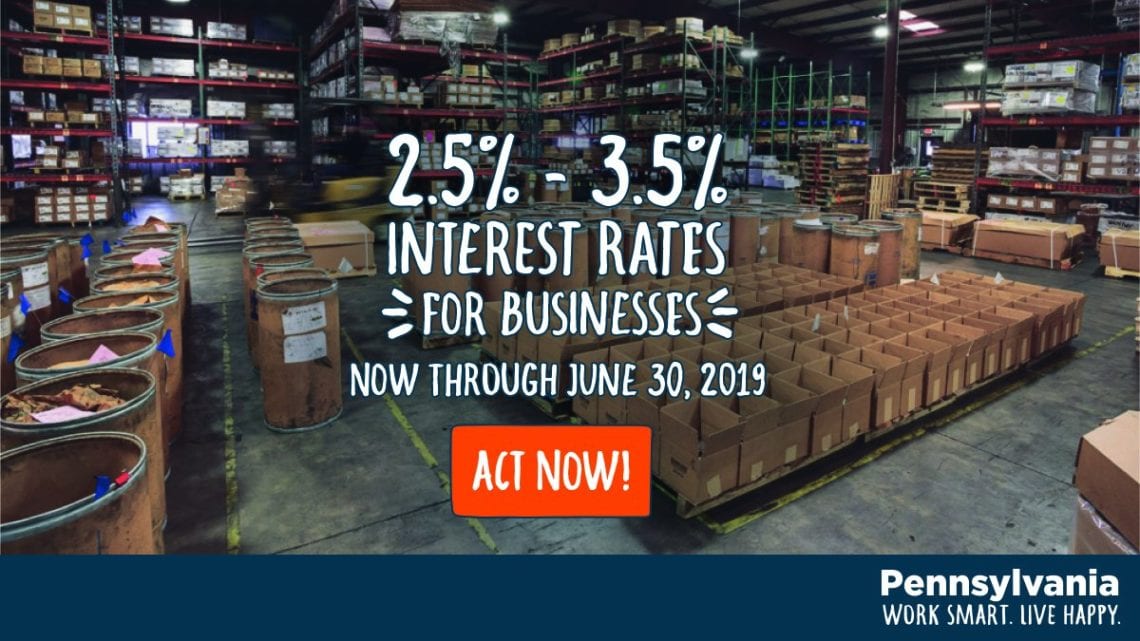 Why choose a PIDA loan?
Many businesses are eligible for this type of loan. PIDA is not a substitute for conventional bank lending but works in conjunction with banks or other lenders to provide as much as 50% of the project cost to a maximum of $2,000,000.  PIDA's below market interest rate is a major benefit for cash flow savings.  Likewise, often PIDA can be valuable in structuring a project with subordinated lien positions and relaxed loan-to-value requirements.
We are your expert partner for PIDA loans in Berks County
The Greater Berks Development Fund (GBDF) is the affiliate of the Greater Reading Chamber Alliance (GRCA) that administers PIDA loans and other financing programs. For decades, we've worked with businesses of all types and sizes to walk them through the process. The GBDF has processed well over 300 PIDA loans over the decades to companies including Berks Packing Company, Inc., Brentwood Industries, Inc., East Penn Manufacturing Co., Inc., and Reading Truck Body, LLC, to name a few. In 2018, the GBDF approved thirteen PIDA loans totaling over $11.7 M of financing for Berks County businesses and projects.
A broad range of projects are eligible through PIDA including agriculture, but as its name implies, it is oriented to industrial and manufacturing operations.  A notable recent project that was approved for PIDA assistance was Radius Corporation, which manufactures high-end toothbrushes and other dental care products.  The company had outgrown its Kutztown facility that served the business for almost 30 years.  Fortunately, a few blocks away, the old Kutztown Silk Corporation building became available. The acquisition and renovation of the building is a multi-million-dollar project of which PIDA was able to offer a $1,430,000 loan.
PIDA Success Stories Right Here in Berks County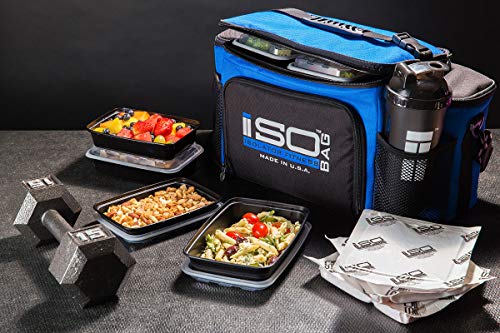 You don't have to be a long-established business to access PIDA funds.  The program can consider early stage and start-up businesses as well.  A unique, Reading based cut and sew manufacturer named Isolator Fitness, Inc. needed help with its equipment expansion efforts.  Isolator had established a niche product with its insulated cooler bags for the fitness industry.  PIDA's $130,000 loan allowed the company to purchase sewing and embroidery machines to accommodate growing production needs.
PIDA also works outside the manufacturing box.  The most recent PIDA loan approved in our portfolio will benefit a minority owned restaurant in the City of Reading.   Raul Tolentino had moved to the greater Reading area some years ago from Massachusetts but was seeking to reestablish himself in his professional passion in the food service industry.  After an extensive search, Mr. Tolentino found an existing restaurant site that was for sale immediately across Rt. 61 from FirstEnergy Stadium.   With the assistance from another economic development lender, the Community First Fund, the $199,000 PIDA loan was able to complete a full financing package that will enable Reading's newest restaurant to open later this spring.
For details on PIDA lending terms and conditions as well as eligibility, call Chris Witmer at the GRCA at 610-898-7794 or send him an email at cwitmer@greaterreading.org