Rachael Romig, Senior Director – Events & Special Programs
2020 changed everything, and we followed suit. GRCA's signature events, yearlong events, series and advertising options for our members also needed to change, because everything looks different now.
We know many of our members were hit financially. We also know that 2020 made you sit at your board tables and rethink where you wanted to put your hard-earned dollars. So, we did the same with your needs at the front of our minds.
Sponsorship Packages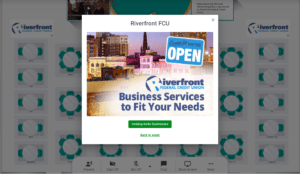 For 2021 we restructured our Sponsorship Packages  to offer:
New cost-effective levels
More digital advertising and marketing options
Creative additions to highlighting your business in a virtual setting
Yearlong opportunities to showcase your business
View all our Sponsorship Package options!
2021 Advertising Options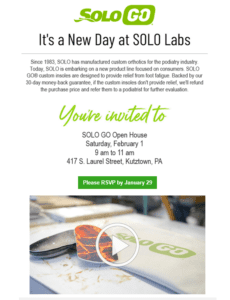 Once we created these packages, we kept on going across the organization! Our 2021 advertising options for our members include:
The always popular eSpotlight eblast (a staple, and it is going nowhere!)
New in-event video advertising (for a virtual platform and in person)
Opportunity to reach a female audience through a banner ad in the Women2Women monthly e-newsletter
Social media advertising including a 10-minute Facebook Live session and takeover across GRCA Facebook and GRCA Instagram (thousands of followers!)
Continued print options in the popular Meet Greater RDG magazine
View all our Advertising options!
Meet Greater RDG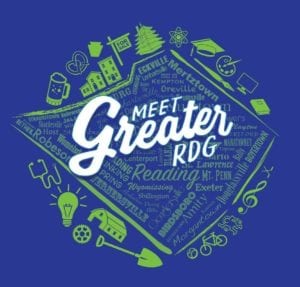 Speaking of Meet Greater RDG … did you see the 2020 edition? Primarily digital (scroll the pages here), it showcased the WHO of Greater Reading. The amazing community members who contribute to building a better Berks and those who just plain old love to live here. The magazine was vibrant and a great depiction of what this region has to offer!
The 2021 Meet Greater RDG magazine is focused on the COMPANIES that make our region the perfect place to live, work, play and learn. This year when you decide to be an advertiser you have the chance to receive:
Full-page ad includes a 500-word editorial
Half-page ad includes a 250-word editorial
This new addition means YOU write the story! Tell us about your company culture, the benefits of working for your company, and why Greater Reading is a great place for your company to do business. We can't wait to hear YOUR STORY!
Since we rolled out these options in December of 2020, we have received excellent feedback and a lot of THANK YOUs. You're welcome! We were more than happy to give dedicated thought to these packages so that our members could still take part in our events and advertising to help grow their businesses, at the investment they are able to afford right now. All that matters is how we can continue to help foster the success of your business.
Interested in learning more about how you can get highlight your business across event sponsorships and advertising? Let's chat about what you're looking for and what your GOALS are, and we can create a proposal together. Looking forward to talking!
Contact me!
Rachael Romig
rromig@greaterreading.org
610-898-7775