By James A. Sarro, GRCA Team of Experts for Architecture – Commercial/Industrial
Are you planning to purchase a commercial building in Berks County? Chances are you might be placing a new use inside an older structure. Repurposing an existing building for a new use is referred to as adaptive reuse, and it is the perfect solution for our region because it preserves the past while planning for the future.
The City of Reading will be celebrating its 275th anniversary this year, and there will be a yearlong series of events in 2023 showcasing the uniqueness of our community. The historic property you purchase today can be a functional space that utilizes space and retains its unique attributes that cannot be manufactured in new construction.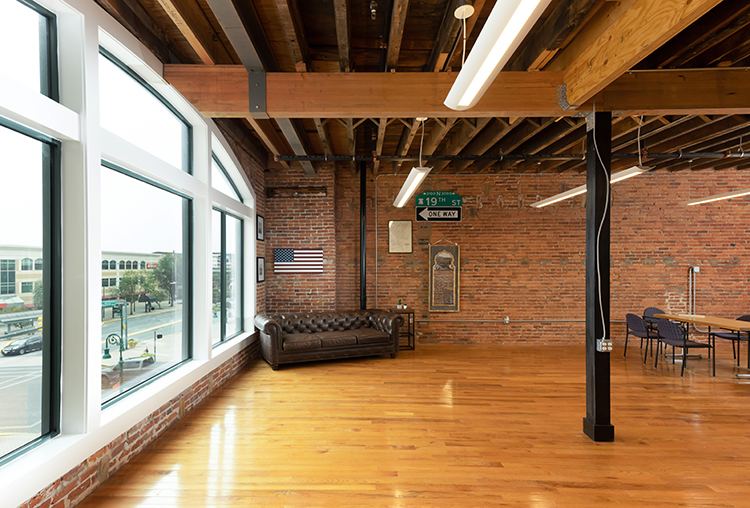 Sustainability is the cornerstone of adaptive reuse because less waste is created and the number of shipments, which produce carbon from delivery, is limited. By recycling your building, you are preventing the landfills from construction materials, and, in most cases, fewer materials go into the actual construction of the project itself.
An example in our area that exemplifies the tenants of adaptive reuse is the Weidenhammer Building (503 Penn St., Reading). The project is a four-story building with a first-floor retail design and upper floors for office space. Constructed in 1894, the building was home to an inn and restaurant before becoming a chandelier factory and store. Now, the major tenant is a local distillery and tasting room located on the lower level(s) with upper floors designed as modern, professional office space with skyline views for one or multiple tenants.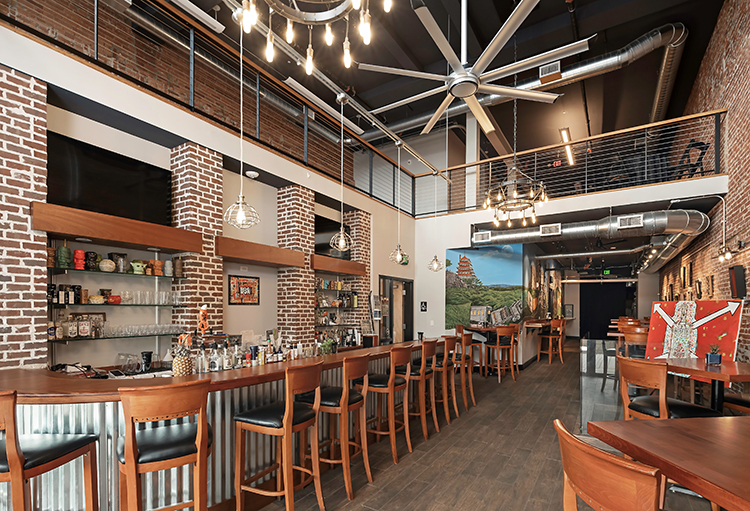 The former stair tower was repurposed to house kitchenettes on the upper floors. A new skylight is installed where the original once was to allow light into the fourth-floor, open-plan office space that features inspiring downtown views and modern clean lines that highlight age of the building. The existing stair tower in the middle of the building to the second floor was reintegrated as an overlook from the upper level to the bar. The brick walls only were partially exposed, and during renovation, we discovered some of the brick was in bad shape. This gave us the opportunity to take some of the older bricks and patch the walls with infill pieces from old floor joists and mortar.
This project won multiple awards and is now a beautiful gem located in the heart of downtown, however, having a team that includes experts who know how to handle the challenges of adaptive reuse projects is key to your success. Older construction may have materials that are harmful and require careful handling. Plus, creative solutions to repurposing and meeting code are crucial in a successful transformation.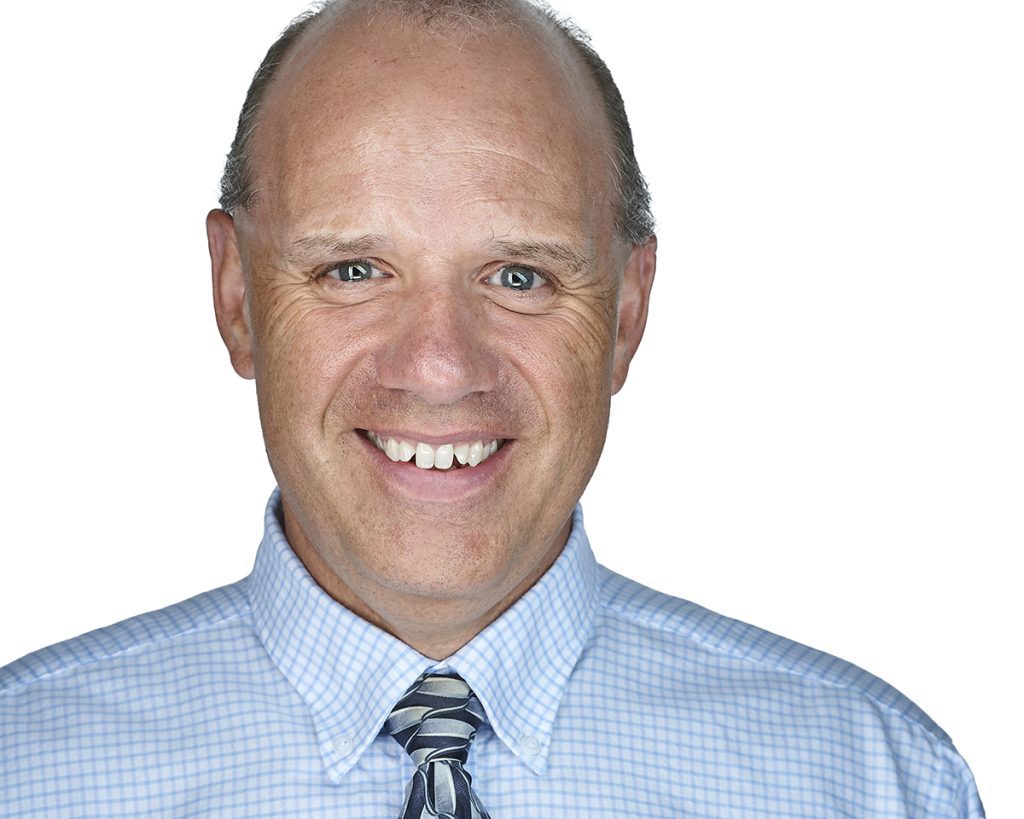 James A. Sarro, AIA, LEED AP BD+C, Principal and Secretary of MG Architects, earned a degree in Architectural Design from Lincoln Technical Institute and is an accredited professional through Leadership in Energy and Environmental Design (LEED), with a specialty in building design and construction. Jim has over 35 years' experience as an architect registered in Pennsylvania, Delaware, and Vermont. He serves as the Chairman of the Union Township Planning Commission and the Union Township Environmental Advisory Committee. A native of Pottstown, Jim lives in Douglassville, PA with his wife, and their two daughters.
All GRCA members have access to the Team of Experts. Request a free 30-minute consultation with either James A. Sarro or another expert.
If you are interested in joining the GRCA Team of Experts, please contact Jackie Stiles, Director of Membership at JStiles@GreaterReading.org.